Posted on
Mrs. Johnnie Foskey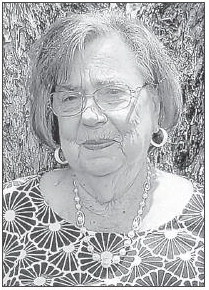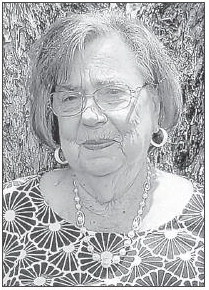 Mrs. Johnnie Foskey
Mrs. Johnnie Foskey, age 80, of Uvalda, died on Saturday, August 21, 2021, in the Jeff Davis County Hospital after a brief illness.
Mrs. Foskey was a lifelong resident of Montgomery County and a 1959 graduate of Montgomery County High School. She worked with Ailey Manufacturing and Walmart of Vidalia for many years. She was preceded in death by her parents, Lewis and Pauline Chambers, and 1 brother, Lewis Edward Chambers. Her family includes her husband of 61 years, Hugh Foskey; 2 daughters, Debbie Thornton and husband Wayne of Hazlehurst and Janet Adams and husband Bryant of Uvalda; 2 siblings, Ouida Smiley of Savannah and Dennis Chambers and Judy of Uvalda; 3 grandchildren, Paula Driskall and husband Doug, Starla Godwin and husband Daniel, and Joshua Foskey and Hillary, all of Uvalda; 9 great-grandchildren; and several nieces, nephews and cousins.
The funeral service will be held on Wednesday, August 25, 2021, at 3:00 p.m., in the chapel of Ronald V. Hall Funeral Home, with Pastor Reese Mincey officiating. Burial will follow in the Dead River Cemetery near Uvalda. The family will receive friends at the funeral home on Wednesday afternoon from 2:00 until just prior to the service.
Pallbearers are Doug Driskall, Daniel Goodman, Joshua Foskey, Ashton Barwick, Josiah Godwin, and Elijah Godwin. Flowers are accepted, or donations may be made to Cedar Crossing Baptist Church, P.O. Box 157, Uvalda, Georgia 30473.
Ronald V. Hall
FUNERAL HOME
'Memories, of a Lifetime of Love'