Posted on
Mrs. Betty Fountain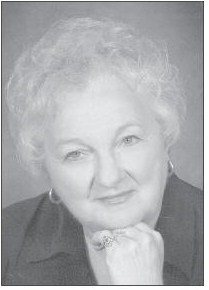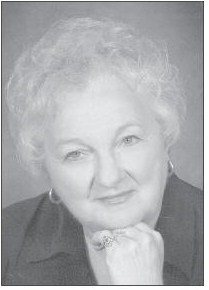 Mrs. Betty Fountain
Mrs. Betty McDonald Fountain, age 84, of Mt. Vernon, died on Thursday, August 19, 2021. Mrs. Fountain was a lifelong resident of Montgomery County, a 1954 graduate of Montgomery County High School at Kibbee, and attended Perry Business School. She resided in Mt. Vernon since 1966 and retired from the Georgia Department of Corrections in Mt. Vernon. She was a long-time member of the First Baptist Church of Mt. Vernon, where she taught Sunday school, served as Vacation Bible School Director, and was a member of the Bag Ladies and the Women's Missionary Union. She was a member of the Pilot Club of Vidalia and was a Brewton- Parker College Trustee. She was preceded in death by her husband, Frank Fountain; 1 daughter, Denise Hockensmith; and her parents, Ennis Cleveland McDonald and Clyde Lula Hamilton McDonald.
Her family includes 3 children, Debra Adams of Mt. Vernon, Diane Born and husband Jack of Tarrytown, and Danny Fountain and wife Deborah of Mt. Vernon; 1 brother, Joe McDonald and wife Ann of Vidalia; 7 grandchildren, Charlie, Danielle, Ashley, Chasen, Daniel, Dalton, and Benjamin; and 8 great-grandchildren, Tayte, Rome, Jaydon, Paris Ann, Sicily, Italy, Diana and Margaret.
A sunrise graveside funeral service was held on Sunday, August 22, 2021, at 7:00 a.m., in the Mt. Vernon Memorial Cemetery, with Pastor Karl Hay officiating.
Pallbearers were Charlie, Chasen, Daniel, Dalton, Benjamin, Rome, and Quentin. In lieu of flowers, memorial contributions may be made to Lottie Moon Missions, c/o First Baptist Church, P.O. 482, Mt. Vernon, GA 30445.
Ronald V. Hall
FUNERAL HOME
'Memories, of a Lifetime of Love'