Posted on
chatWITH… Benny McLendon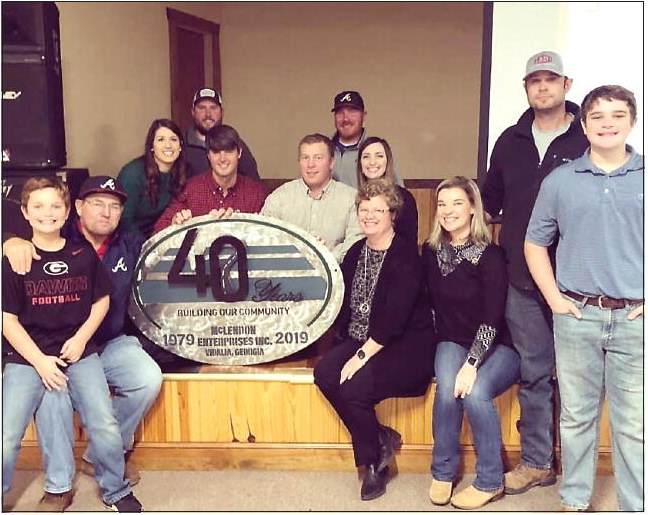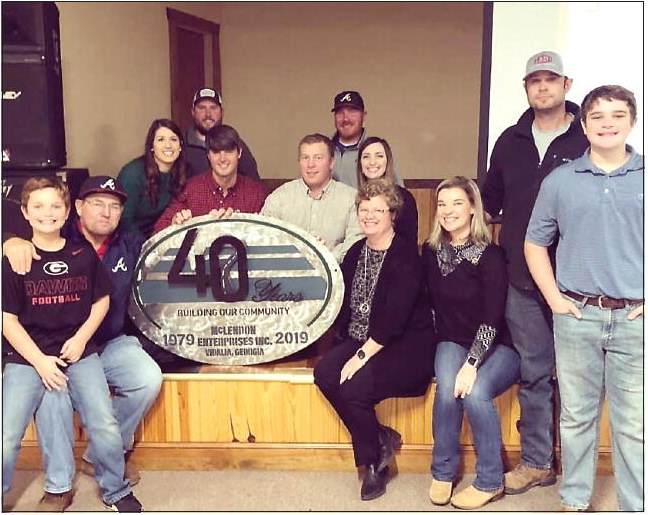 A chatWITH… Benny McLendon
"I grew up in Lyons, Georgia, and I've been there my whole life. Same place, drank water from the same well," Benny McLendon said. "My father fought in World War II. When he got out, he used his GI loan to buy one hundred acres of land and an old house just outside of Lyons. He and my mother lived there. A few years later, he built another house on the same land, and I grew up there. When I got married in 1980, I built a house just right up the way from home and still live there. So, I haven't made it very far in life." Geographically, Benny may not have moved far from where he started, but the influence of his life reaches far beyond Toombs County. He was born on June 26, 1956, and is the son of Ben Roy and Nel McLendon. He started school at Lyons city schools but graduated from Robert Toombs Christian Academy in 1974. "I had no plans of going to college," Benny said. "But one of my classmates, Lori Hartley [Collins Crawley], demanded I go to Brewton-Parker. She came out to my house, picked me up, took me over to campus and made me sign up for classes." He completed his first two years of college at Brewton-Parker. "Jack Mosely was a friend of mine from elementary school. We were still buddies. He said, 'You need to come and go to the University of Georgia with me.' And so I did, and that was really big for me." Benny earned a Bachelor's degree in Business at UGA and graduated in 1978. His association with his high school alma mater has been lasting as he has "been involved with Robert Toombs for 50-something years." This is also true for his college alma mater, as he and his family have shown up and cheered on the Georgia Bulldogs from Athens all the way to the 2018 Rose Bowl in Pasadena, California.
It was during his time at UGA that he met the woman who is wife today, Susan Metzinger McLendon. When asked about how they met, he laughed and said, "It's kind of a bad story" in that she was on a date with someone else. "She had a date with one of my buddies, and they were up in Athens for a [football] game. They came by our apartment after the game, because we were having a party. And that was when I met her." Benny and Susan dated for 2 1/2 years and married on November 15, 1980. Susan graduated from Georgia Southwestern as a registered nurse, and began working at Evans Memorial Hospital in Claxton. Today, with a Doctoral Degree in nursing from the University of Alabama, she is Dr. Susan McLendon.
When Benny McLendon graduated from the University of Georgia, he says, "I didn't really decide to come back here. It was just understood with my dad." When Benny began his career working with his dad in 1978, the family construction work was a side business that his father had started in 1945, called Ben Roy McLendon Company. "We were mostly farmers and grew tobacco. My dad did this kind of work, with bulldozers and stuff, on the side." In 1979, McLendon Enterprises was incorporated and the leadership of the business gradually transferred from father to son in the years to come.
"There used to be a lot of general contractors here in Vidalia, and I worked as a subcontractor for them," Benny said. "Then in the 80s, we started working for the DOT, the Department of Transportation. Now we build highways, do a lot of utility work, pipe work, asphalt work… we do all of it now. We call ourselves a 'full service civil contractor." Though McLendon Enterprises has over 200 employees today, the business did not grow quickly. It grew gradually and "organically," Benny said.
Benny McLendon's sister, Cheryl McLendon Cason, also worked for the family business for a time. Fast forward to present day, both of Cheryl Cason's sons, Mike and Mel Cason, as well as all three of Benny's children — Jennifer Hollis, B.J. McLendon, and Derek McLendon — work for McLendon Enterprises. "They've all found their niche, and they do very well," Benny said. As a team and individually, Benny and Susan McLendon have contributed much to the community. One of their partnered contributions is the chemotherapy waiting room at Meadows Regional Hospital, The McLendon Family Waiting Room. Susan was diagnosed with breast cancer in 2004, and Benny was diagnosed with leukemia in 2005. Both endured arduous rounds of chemotherapy. As part of the Tommy and Shirley Strickland Cancer Center built in 2017, the McLendon family funded the construction of the waiting room. "Because she and I have done so much chemotherapy, we told them that we would [fund] that," Benny said.
After Susan retired from the state health department, she worked with Dr. Nancy Stanley to develop Mercy Medical Clinic — 'a Christian nonprofit healthcare organization that operates as a safety-net clinic for uninsured, lowincome adults with chronic diseases in South Georgia." Susan "wrote a lot of grants to get them money [for the clinic]. She was on the ground floor for that project, working behind the scenes." Now, Susan works full time at Memorial Health Meadows Hospital, where she has been pivotal in local COVID relief as Director of Community Wellness and telemedicine.
Despite how demanding his work with the family business has been over the years, Benny has spent much of his free time coaching local football teams. "I don't hunt. I don't fish. Coaching kids has always been my hobby," he said. "I've coached at Robert Toombs and anywhere else they'd let me, like rec [recreational] continued from page
ball. I coached my kids. As they grew up playing ball, I was right there with them." When the COVID-19 pandemic hit, his hobby was put on hold. However, as the world returns to some sense of normalcy, Benny hopes to start coaching again in the future.
When asked about his hopes for the future, Benny McLendon expressed his firm trust in those who will take over McLendon Enterprises in his stead. "I have a family meeting with all my kids and nephews once every quarter, and this is my first question. 'Do y'all want to keep doing this kind of work? There are easier ways of making a living.' But they all say 'yes.' They all love what they do. I love what I do. My vacation is my vocation. I look forward to each Monday morning." He chuckles at the fact, and recognizes it as the rare blessing that it is. Benny said that his battle with leukemia gave him "a lot of time to think about a lot of stuff. It made me delegate better and realize that other people could do things. It ultimately helped with the business." As his kids and nephews gradually take over the details of running the family business, Benny says his goal is "to not be responsible for anything," to focus on the parts of the business he enjoys most, and to get back out on the sidelines of a football field, investing in the kids of his community.
Benny McLendon didn't really want to sit down and chat about himself, his life, as he isn't one to enjoy being the center of attention. In fact, during our chat, he was more eager to praise his wife and her accomplishments than his own, affirming the phrase that "behind every successful man, there is a strong woman." I believe that it is his humility that has made him not only a good son, husband, father, and business owner, but also a valued and steadfast pillar in our community.

BENNY AND RICK — Benny McLendon (left) and Rick Berry (right) not only played football at Robert Toombs Christian Academy, they coached the school's football team together for quite some time. "Rick was the bad cop, and I was the good cop," McLendon said, chuckling at their sideline memories.


DR. SUSAN MCLENDON — Susan McLendon graduated from Georgia Southwestern as a registered nurse and earned a Doctoral Degree in Nursing from the University of Alabama. Pictured here is Dr. Susan McLendon and her husband at her doctoral graduation ceremony.


COACH MCLENDON—"I don't hunt. I don't fish. Coaching kids has always been my hobby," McLendon said. He hopes to be back out on the sidelines soon.


GRANDFATHER AND GRANDSON—Pictured here are Robert Toombs Christian Academy's alumnus, Benny McLendon, and his grandson, Luke Hollis when he was a student at his grandfather's alma mater.GO DAWGS—Father Ben Dallas, a former priest at Sacred Heart Catholic Church and a dear friend of the family, joined Benny McLendon and sons at the 2018 Rose Bowl in Pasadena, California.


MCLENDON ENTERPRISES– When asked about his hopes for the future, Benny McLendon expressed his firm trust in those who will take over McLendon Enterprises in his stead.