Posted on
Mrs. Mary McFall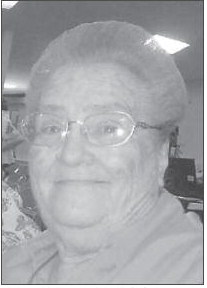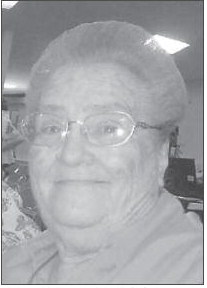 Mrs. Mary McFall
Mrs. Mary M. McFall, age 84, of the Rock Springs Community, died on Tuesday, August 10, 2021, at Memorial Health in Savannah after an extended illness.
Mrs. McFall was born in Kilgore, TX, and raised in Denver, CO, and Canton, TX. She lived in Ocoee, FL, for 30 years before moving to Toombs County in 2005. She was a homemaker and attended Cornerstone Pentecostal Church in the South Thompson Community. She was preceded in death by her husband, Robert Lloyd McFall, Sr.; 1 daughter, Carolyn Sue McFall; 1 son-in-law, Winston Love; her parents, Edward David Riley and Pauline Benson Riley; and 2 brothers, Glenn Charles Riley and Michael David Riley.
Her family includes 3 children, Robert Lloyd McFall, Jr., Linda A. Love, both of Rock Springs, and Edward E. McFall and wife Emily of Green Castle, IN; 4 granddaughters, Tamara Love of Rock Springs, and Heather McFall, Rebecca McFall, and Katelyn Mc-Fall, all of Green Castle; and several nieces and nephews.
A memorial service was held on Friday, August 13, 2021, at 3:00 p.m., at Abundant Life Pentecostal Church in Vidalia, with Pastor John Young, Jr., and Pastor Henry Lamb officiating.
Ronald V. Hall
FUNERAL HOME
'Memories, of a Lifetime of Love'