Posted on
Mrs. Carolyn Outler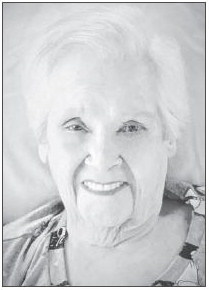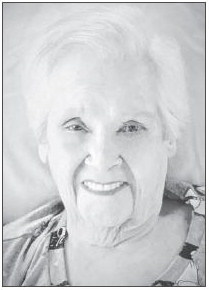 Mrs. Carolyn Yvonne Outler, age 88, of Cherry Log, passed away on August 5, 2021, at her residence.
Our mother was a loving, caring and selfless light to this world. She loved anything that was colorful and she loved her Lord. She was essential in giving her children a strong foundation. She retired from AJCC as assistant to the Principal. She was born in Jacksonville, FL, on July 3, 1933, to the late John and Eula Hicks Ramsey. She passed at home with all of her children. She fought a long battle with Alzheimers disease. She is preceded in death by her husband, Ralph G. Outler, Sr.; her son, Ralph G. Outler, Jr; and her grandson, Cory Outler.
Mrs. Outler is survived by her children, Mr. and Mrs. John L. Outler of Cumming, GA; Janan Outler O'Saile of Cherry Log; and Mr. and Mrs. Mark A. Rice (Jane) of Acworth, GA; five grandchildren, John, Kelly, Luke, Garrett, and Alston; and one great-granddaughter, Zetta Dove.
The family received friends on Friday, August 13, 2021, from 2:00 p.m. until 3:00 p.m. at Roberts– Stewart Funeral Home of Vidalia.
Funeral services followed at 3:00 p.m. on Friday, August 13, 2021, at Roberts–Stewart Funeral Home Chapel of Vidalia with Rev. Henry Fullington officiating. Graveside service and interment followed at Lakeview Memorial Gardens.
Condolences may be sent online at our website: www.roberts-stewartfuneralhome. com.
Full Paid Obituary