Posted on
Mrs. Amanda Anderson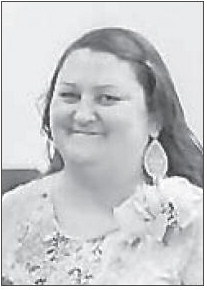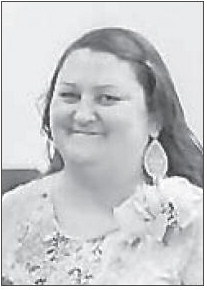 Mrs. Amanda Anderson
Mrs. Amanda Miller Anderson, age 41, of the Cedar Crossing Community, died on Sunday, August 15, 2021, at Memorial Health Meadows Hospital in Vidalia after a brief battle with Covid. She was a native of Toombs County and lived in Cedar Crossing all of her life. She was a 1998 graduate of Toombs County High School, and a graduate of Southeastern Technical College in Vidalia. She was a homemaker and was preceded in death by her parents, J.R. Miller and Marcell Adams Miller. Her family includes her husband, Michael S. Anderson of Cedar Crossing; 3 children, Luke Anderson and wife Lacey of Oak Park, Noah Anderson and Cassie Anderson, both of Cedar Crossing; 1 sister, Lisa Miller Smith of Cedar Crossing; 2 brothers, Greg Miller of Baxley, and Brian Miller of Cedar Crossing; 2 brothers-in-law, Bill Anderson of Vidalia, and Brian Anderson and wife Nikki of Lyons; 2 nieces, Kayla Jernigan and Caroline Smith; 2 nephews, Brent Miller and Trevor Miller; 1 great-niece and 1 great-nephew.
The family will receive friends at the funeral home on Wednesday evening from 6:00 until 8:00.
The funeral service will be held on Thursday, August 19, 2021, at 11:00 a.m. in the chapel of Ronald V. Hall Funeral Home, with Pastor Steven Toole and Pastor Clint Hutcheson officiating. Burial will follow later in the Mt. Moriah United Methodist Church Cemetery.
Flowers will be accepted, or memorial contributions may be made to Shriners Hospitals for Children, 2900 Rocky Point Drive, Tampa, FL 33607, or by visiting their website at shrinershospitalsforchildren. org.
Ronald V. Hall
FUNERAL HOME
'Memories, of a Lifetime of Love'