Posted on
Eagles Scrimmage With GMC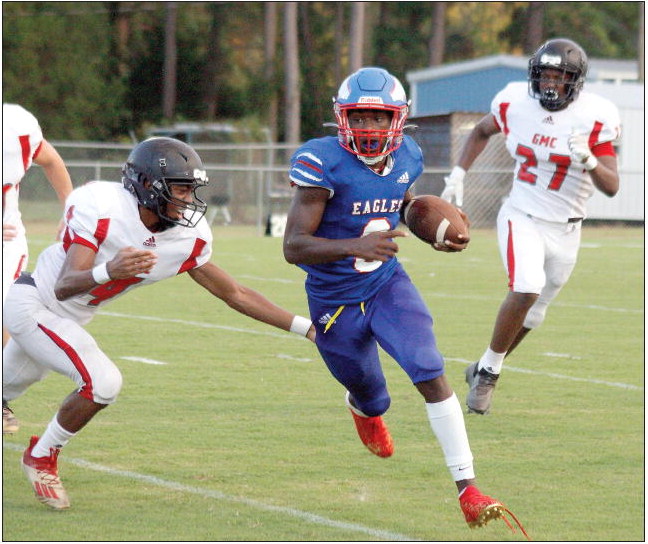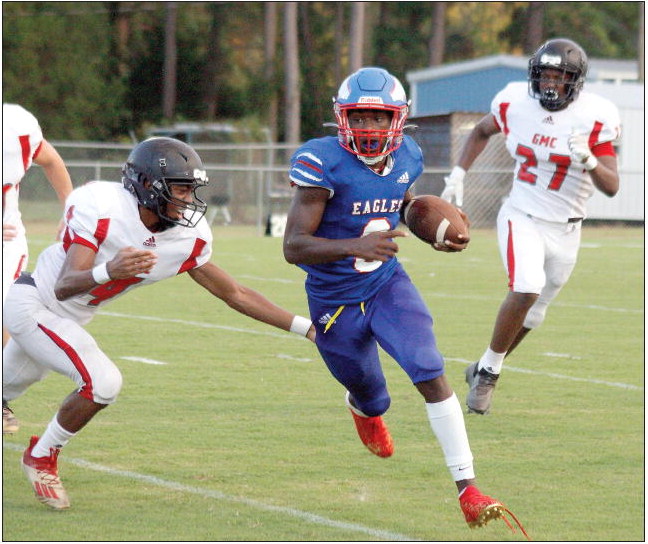 The Montgomery County High School football team held a scrimmage against Georgia Military last Friday night at home and even with several kids out due to quarantine, they pulled it together and got the win. The night showed that they have several weapons that they will be able to use over this season. The Eagles picked up a touchdown in the first quarter of the game to take the early lead, and held that until the end of the first period. In the second quarter Xavier Brantley picked up a couple of good runs from the quarterback position. Brantley was tasked with stepping in at QB for the game with starting quarterback Bo Davidson in quarantine. With 10 minutes left in the first half of the game the Eagles had moved the ball across midfield down to the 29yard line. The drive stalled though and GMC took back over. They moved the ball down the field and punched it in for a touchdown to tie the game at 7-7. Later in the second quarter Brantley connected with Brandon Denmark to the 17, and then runs by Brantley and Denmark moved the ball all the way to the 4-yard line. Two plays later Brantley found Denmark in the end zone for a touchdown completion with 3:48 left in the half. They missed the extra point, but were on top 13-7. Just a couple of plays into GMC's next possession Taliek Jackson sacked the quarterback and knocked the ball loose with MCHS recovering it. MCHS took over at the GMC 28-yard line, but a penalty pushed the Eagles back. GMC ended up taking over on downs at their own 23- yard line. GMC movd th ball a bit as the first half was coming to an end, but when the clock expired MCHS was on top 13-7.
In the second half of the game the Eagles got the offense going as they added 16 points on their way to a 29-14 scrimmage win over GMC.
The Eagles will open their season next Friday night when they host the Panthers of Portal.