Posted on
Hagan Sworn into Office, Assigned to Committees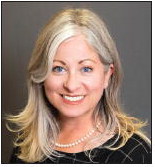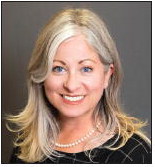 District 156 State Representative Leesa Hagan, (R-Lyons), was recently sworn into office as a member of the Georgia House of Representatives. The ceremony took place in the chambers of Judge Tommy Smith and in the presence of Hagan's husband, Mike, and their two sons. Hagan planned to hold a public swearing-in ceremony last week in Toombs County, but out continued from page
of an abundance of caution, the public ceremony was cancelled due to the recent increase in COVID- 19 cases across House District 156.
Hagan was elected in a runoff on July 13 and will serve for the remainder of the 2021-2022 legislative term of the Georgia General Assembly. She assumes the post vacated by Greg Morris, who was named to the State Transportation Board.
"When I think of how few people around the world have the opportunity to freely elect their representatives or to run for office, I'm incredibly grateful to live in this great country and in this great state," said Hagan.
"This is the first time I've run for public office. It wasn't easy, but I loved meeting so many people from around the district. I'm honored to represent them in the Georgia House of Representatives, and I look forward to being a voice for our rural communities at the State Capitol." In addition to being officially sworn in, Hagan was named by House Speaker David Ralston, (R-Blue Ridge), to serve on the Agriculture & Consumer Affairs, Natural Resources & Environment and Small Business Development committees. District 156 includes Montgomery and Toombs counties and portions of Appling and Jeff Davis counties.