Posted on
Ms. Linda Kauffman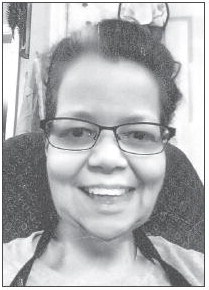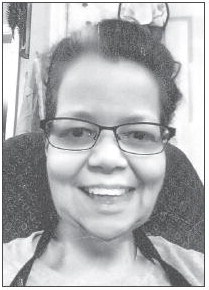 Ms. Linda Montano Kauffman, age 61, of Vidalia, GA, passed away on Sunday, July 18, 2021, at Medical University of South Carolina in Charleston, SC, due to an inoperable brain tumor and respiratory failure.
Ms. Linda Montano Kauffman was born in the U.S. Naval Hospital in Bethesda, MD. Her father, Leandro Montano, served in the U.S. Navy for 20 years. Linda lived in Uruguay, where Leandro was stationed. Subsequently, the family moved to Albuquerque, New Mexico, and then Pierson, Florida, and
Ormond Beach, FL. In Florida, Ms. Linda worked for Halifax Health Medical Center in Daytona Beach in an Administrative capacity. As a deeply spiritual person Linda enjoyed serving as a Youth Minister over 25 years for the Church of God of Prophecy in Pierson, FL, under the direction of Bishop Larry Miller and his wife Sherry Miller of Pierson.
At the beginning of 2010, Ms. Linda married Chris Kauffman, a professional entertainer and national restaurant management recruiter who had recently moved to Vidalia from Atlanta. Chris and Linda operated Poppy's Restaurant the entire year of 2010.
Chris and Linda fondly remember the great staff at Poppy's and will always be thankful to Ronnie and Carol Stewart for giving them the opportunity to be "working proprietors" of Poppy's Restaurant.
Subsequently, Miss Linda joined the Women's Guild at Sacred Heart Catholic Church, which did some great charity work helping a lot of families in Vidalia and in the surrounding cities and towns. Plus, Linda helped organize a fundraiser for the Southeast Georgia Communities Project.
The last couple of years Linda developed a home garden that yielded fresh fruits and vegetables. Also, Linda found a niche for repurposing furniture and fixtures.
Survivors include Linda's husband, Chris Kauffman, as she is preceded in death by her parents, Leandro and Maureene Montano, and her brother, Thomas Montano.
A Memorial Service will be held at 2:00 p.m. on Saturday, August 14, 2021, at Sacred Heart Catholic Church, located at 3119 North Street, East, Vidalia, GA 30474 with Pastor Gordian Iwuji officiating.
Full Paid Obituary