Posted on
Mrs. Dorothy Scott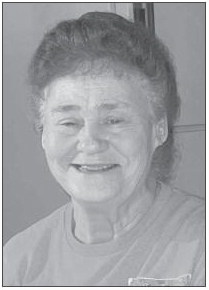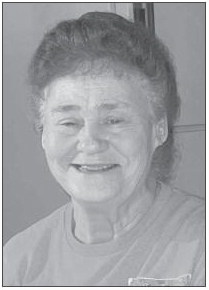 Mrs. Dorothy June "Sister June" Scott, age 70, of the Beasley Community of Soperton died on Tuesday, July 27, 2021, at her home. Mrs. Scott was a lifelong resident of Treutlen County. At an early age, she began a lifelong service to her Lord as a Sunday School Teacher and Pastor. She was affiliated with many churches, including area churches, Foursquare Pentecostal Holiness, Harvest Time Church at her old home place in the Beasley Community, and Soperton Holiness, where she pastored for 17 years, before becoming the Pastor at Hebron Holiness Church for the past 11 years. For several years, she was a substitute teacher in the Treutlen County Public School System. She was preceded in death by her parents, Tommy Evans Beasley and Martha Missouri Smith Beasley; 1 daughter, Janene Scott Stevens; and 1 infant son, Steven Roy Scott.
Survivors include her husband of 53 years, Johnny Roy Scott, Soperton; 2 daughters, Bonnie Holt (Lee), Dublin, and Amanda LaPoint (Patrick), Soperton; 1 son-in-law, Terry Stevens, Soperton; her grandchildren, Justin Rigby, Gregory Rigby, Hannah Holt Bridges (Tyler), Lane Holt, Aaron LaPoint, Laurie June Simpson (Kevin), Augustus LaPoint, Kenny Roy Scott, T.J. Stevens and Blake Fisher (Kristen); 5 great-grandchildren, Colton, Cason, McKassey, Kaydence and Kenlee; and numerous nieces and nephews.
Funeral services were conducted on Saturday, July 31, 2021, at 12:00 noon, in the Williams Chapel of Sammons Funeral Home, with Reverend Josh Wood officiating. Interment followed in the Beasley Cemetery in Soperton.
Pallbearers were Dillon Graham, Evans Lanford, Tommy King, Joshua Beasley, Jeremy Lanford and David Beasley.
Sammons Funeral Home in Soperton was in charge of arrangements.