Posted on
Mr. Randall James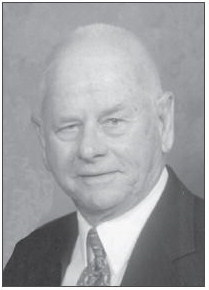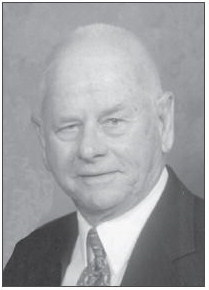 Mr. Randall James
Mr. Randall James, age 92, of the Sharpe Spur Community, died on Wednesday, July 28, 2021, at the Community Hospice House in Vidalia after a brief illness. Mr. James was a native of Toombs County and lived in Montgomery County since 1967. He was a U.S. Army veteran of the Korean War and was a member of the American Legion Post #97 in Vidalia. He was a lifelong farmer and was a carpenter. He was a member and deacon of Smith Street Baptist Church, serving as usher, and was active in the Bus Ministry. He was preceded in death by his parents, Lannie Lee James and Jannie Lee Jordan James; and 3 siblings, Hiram James, Thurman James, and Mary James Scott.
His family includes his wife of 67 years, Evelyn Lane James, and 1 daughter, Connie James Brown and Bobby Coe, all of Sharpe Spur; 2 grandchildren, Jonathan Brown and wife Sarah of Macon, and Melissa Williamson and husband Justin of Sharpe Spur; 2 great-granddaughters, Camille Brown and Violet Brown of Macon; 1 sister, Faye Johnson and husband Edward of Lyons; and several nieces and nephews.
The funeral service was held on Saturday, July 31, 2021, at 11:00 a.m., in the chapel of Ronald V. Hall Funeral Home, with Rev. Jonathan Brown and Pastor Chester Proctor officiating. Burial followed in Lakeview Memorial Gardens with Military Honors.
Pallbearers were Travis Moore, Alan Braddy, Kim Dolan, David Barrett, Joey Dolan, and Greg Maybin.
In lieu of flowers, memorial contributions may be made to the Community Hospice Foundation, P.O. Box 2277, Vidalia, GA 30475.
Ronald V. Hall
FUNERAL HOME
'Memories, of a Lifetime of Love'