Posted on
Mr. Jesse Inman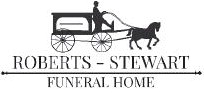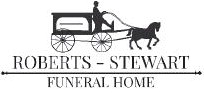 Mr. Jesse Linton Inman, Jr., age 88, of Lyons, went home to be with the Lord on Thursday, July 29, 2021, at Meadows Regional Medical Center.
He was born on July 2, 1933, to the late Jesse Linton Inman, Sr., and Mary
Hunter Inman. He was a veteran of the United
States Army and a member of the Lyons Lions Club. He was a member of Lyons First United Methodist Church. In addition to his parents, he was preceded in death by his wife, Glenda Ann Wrenn Inman.
Mr. Inman is survived by a son, Hunter Inman (Laura); two grandsons, Brandon and Joshua Inman; sister-in-law, Joyce Collins; and several nieces, nephews, and cousins.
The family received friends on Saturday, July 31, 2021, from 5:00 p.m. until 7:00 p.m. at Roberts– Stewart Funeral Home of Vidalia.
Funeral service was held on Sunday, August 1, 2021, at 2:00 p.m. at Liberty Baptist Church of Lyons with Pastor Michael Plowman officiating. Graveside service and interment will be held at a later date at Lyons City Cemetery.
In lieu of flowers, memorial contributions may be made to Community Hospice of Vidalia, 904 Mount Vernon Road, Vidalia, GA 30474.
Condolences may be sent online at our website: www.roberts-stewartfuneralhome. com.
Full Paid Obituary