Posted on
Mr. Harvey Brooks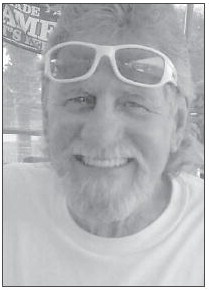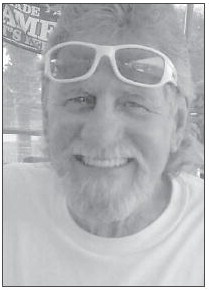 Mr. Harvey Lamar
Brooks, age 72, of Soperton, died on Tuesday, July 27, 2021, at Fairview Park Hospital in Dublin. Mr. Brooks was born in Bostwick. He grew up and attended school in Pike County. At the age of 18, he moved to South Florida and worked in the citrus industry. He founded Brooks Construction "B.Con." which specialized in commercial site design and preparation. Over the next 35 years he worked as a contractor and consultant as well as a mentor to many other contractors, and retired in 2012. He lived in the Lothair Community ride. He was preceded in death by his parents, Frank Lamar and Wreather Nell Nelms Brooks. Survivors include his children, Jerry Lamar "J.R." Brooks, Dade City, FL, Jenny Lynn Smith, Bonifay, FL, Joey Lamar Brooks (Danielle), Auburndale, FL, Tonya McDonald (Bobby), Lincoln, AL, Richard Lowell "Lowell" Pettis (Tammie), Osteen, FL, and Joe W. Brooks (Jackie), Sanford, FL; his grandchildren, Shauna Brooks, Shawn Lamar Brooks, Jr., Brandi Smith (Brandon), Courtney Brooks, Keri Brooks, Seth McDonald (Tonya), Tyler McDonald, William Connor, twins, Jeffery and Jesse Connor, Colton Brooks, Caiden Brooks, and Carlie Brooks; 5 great-grandchildren; 2 nieces; 2 nephews; and many friends.
Funeral services will be conducted on Saturday, August 7, 2021, at 11:00 a.m., in the Williams Chapel of Sammons Funeral Home. Interment will follow in Brooks Farm Cemetery in the Lothair Community. His family will receive friends on Saturday, at the funeral home, from 10:00 a.m. until the hour of service.
Pallbearers will be Mike Clowney, Roger Johnson, Shawn Lamar Brooks, Jr., Wyatt Pettis, Colton Brooks, and Brandon Smith.
If so desired, memorial contributions may be made to the Shriner's Hospital for Children, Processing Center, P.O. Box 863765, Orlando, FL 32886.
Sammons Funeral Home in Soperton is in charge of arrangements.