Posted on
Mr. James Christopher "Chris" Matheson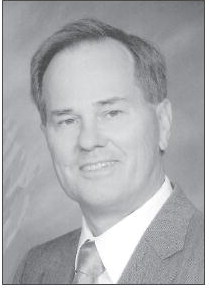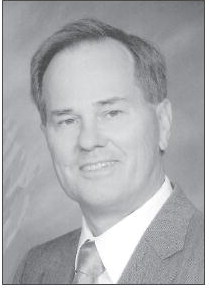 Mr. James Christopher "Chris" Matheson, age 73, of Sylvania, died on Monday, July 19, 2021, at his home with his family at his side. Mr. Matheson was born in Lyons. He graduated from Lyons High School in 1965 and graduated from the University of Georgia with a Bachelor of Science in Pharmacy in 1972. He was a member of Alpha Tau Omega Fraternity at UGA (1967-1971) and was a member of the Rho Chi Pharmacy Honor Society. He served in the Georgia Army National Guard, he was an intern in Cairo in 1972-73, moved to Sylvania in 1973 and owned and operated Sylvania Drugs from 1975 until his retirement in 1997. He was a member of Sylvania First Baptist Church and was also a member of the Sylvania Lions Club, where he was past president in 201213. He was preceded in death by his parents, Julius Daniel and Maxine Elizabeth Tucker Matheson; and his twin brother, John Charles "Chip" Matheson.
Survivors include his wife, Rosalyn Clifton Matheson of Sylvania; 2 daughters and sons-in-law, Christy Lynn and Brandon Myhand of Hoschton and Marcie and Max McGill of Gainesville; 1 sister and brother-in-law, Deanne M. and Jim Gebhard of Evans; 1 brother and sister-in-law, Bense and Judy Matheson of Todd, NC; 1 sister-inlaw, Peggy Matheson of Vidalia; 6 grandchildren, Emma Tucker Myhand, Will Myhand and Walker Myhand, all of Hoschton, and Mason McGill, Madelyn McGill and Marilane McGill, all of Gainesville; and several nieces and nephews.
Visitation will be held on Saturday, July 24, 2021, from 2:00 to 4:00 p.m., at Sylvania First Baptist Church Family Life Center, followed by the funeral service at 4:00 p.m., with Dr. Charlie Cooper officiating. Burial will follow on Sunday, July 25, 2021, at 2:00 p.m., at Lyons City Cemetery, 161 NE Broad Street, Lyons, GA 30436.
Honorary pallbearers are Dr. William R. Kent, Jr., Larry Gordon, Avery Blalock, Fent Powell, Greg Durrence, Members of Sylvania Lions Club and former employees of Sylvania Drugs.
Remembrances may be made to Sylvania First Baptist Church Music Ministry, P.O. Box 318, Sylvania, GA 30467.
Thompson- Strickland-Waters Funeral Home is in charge of arrangements.
Mr. Chris Matheson