Posted on
Mrs. Cassie Mae Holland ….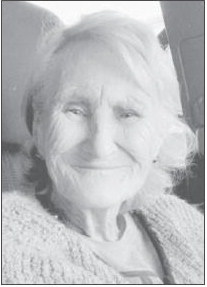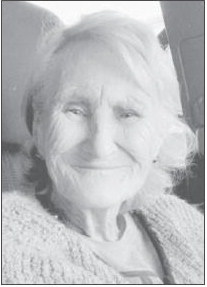 Mrs. Cassie Mae Holland Anderson, age 85, of Lyons, died on Saturday, July 17, 2021, at her daughter's home after an extended illness.
Mrs. Anderson was a native of Toombs County and lived in Lyons all of her life. She worked with several garment manufacturers in Toombs County and was a member of Emmanuel Baptist Church in Lyons. She was preceded in death by her husband, Robert Franklin "Bobby" Anderson; her parents, Jacob Marion Holland, Jr., and Della Ann Edwards Holland; and 6 siblings, Thelma Joyner, Vonnie Arnold, Myrtle Joyner, William Holland, Ann Caraway, and Carl Joyner.
Survivors include 1 daughter, Cathy Holland Rollins; 5 grandchildren, Allison Dismuke and husband Daniel, Erica Fulmer and husband Matt, Kayla Henry and husband Chris, Elijah Page, and Elisha Page; 8 great-grandchildren, Marlie, Grayson, Hunter, Matie, Aaryn, Cayden, Fisher, and Chrislyn; her former son-in-law, James Rollins, all of Lyons; and numerous nieces and nephews. The funeral service was held on Tuesday, July 20, 2021, at 3:00 p.m., in the chapel of Ronald V. Hall Funeral Home, with Pastor Danny Zorn officiating. Burial followed in Mt. Moriah United Methodist Church Cemetery.
Pallbearers were James Rollins, Adam Dees, Tyler Love, Greg Caraway, Terry Caraway, and Tyler Lacklin.
Memorial contributions may be made to the Sweet Onion Animal Protection Society, P.O. Box 210, Vidalia, GA 30475.
Ronald V. Hall
FUNERAL HOME
'Memories, of a Lifetime of Love'
Mrs. Cassie Anderson