Posted on
McCray Signs With BPC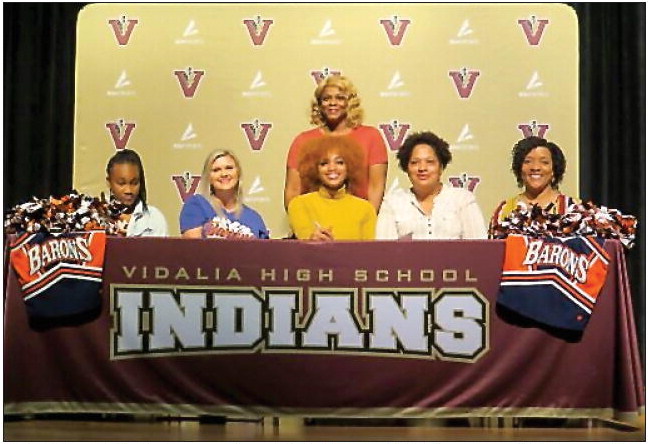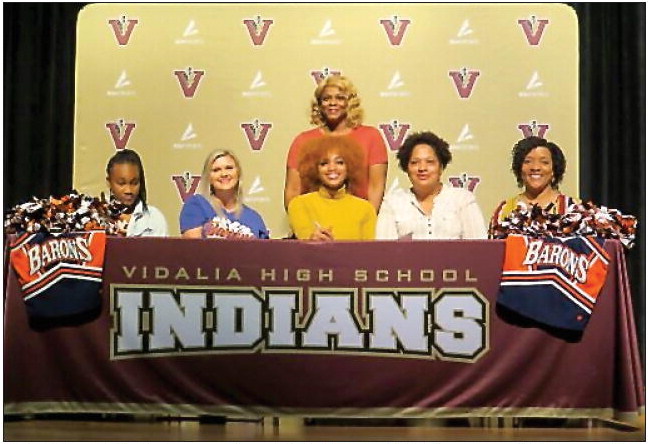 Last Monday at Vidalia High School Diamond McCray signed her letter of intent for a scholarship to cheer for the Lady Barons at Brewton-Parker College. McCray was a VHS Spirit Cheerleader, ran track and played basketball for the Lady Indians.
"I want to thank my coaches and family for pushing me to receive this scholarship. BPC is close to home. I like the campus and I have seen the way they treat everybody with respect. I am looking forward to studying Animal Science and maybe major in Biology. I am going to start off studying Pre-Nursing.' McCray said.
BPC Cheer Coach Keri Nester stated, "Diamond seems to have the drive to want to cheer and she is an incredible jumper and has the dedication to learn how to cheer and be a part of the team and we are excited to have her be part of the family."
"I am very proud of Diamond and of all of the hard work she has put in. She has earned this opportunity. I have heard nothing but good things about Brewton-Parker and have had family and friends that have attended. I think this is the right fit for her these next two years before she moves on in her education." Serena Samba said.