Posted on
Mr. Randy Grimm, Jr.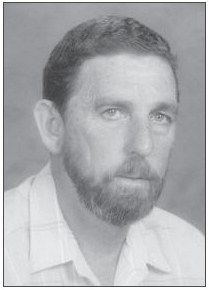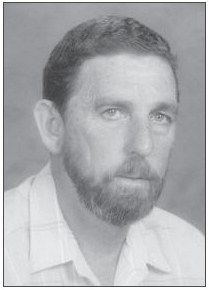 Mr. Randy Grimm, Jr.
Mr. Lewis Randolph "Randy" Grimm, Jr., of the Johnson Corner Community, died on Saturday, July 3, 2021, at the Community Hospice House in Vidalia after an extended illness. Mr. Grimm was a retired farmer and a ticket marker for 27 years at Farmers Tobacco Warehouse. He was a member of Providence Baptist Church. He was preceded in death by his parents, Lewis Grimm "Big Randy" and Leola Grimm; 1 brother, Louis Bland; and 1 sister, Phyllis Bland.
Survivors include his wife of 25 years, Dot McKay Grimm; Alicia Powell Grimm Brinson, the mother of their children; his special mama, Tycile Williamson; his children, Trey Grimm and wife Michelle of Waynesboro, Teresa Morrison and husband Robert, and Leigh Bradford, all of Johnson Corner, Les Grimm and wife Robin of Baxley, and Brandy Copeland of Vidalia; 1 sister, Lianne Price of Augusta; 1 brother, Joe Grimm and wife Glenda of Swainsboro; his grandchildren, Katelyn McCoy and husband Dakota, Mackenzie Grimm, Abbi Claxton, Martin Jarrett, Justin Mosley and wife Brittany, Casey Mosley and husband Trevor, Briana Morrison, Hunter Bradford, Zachary Bradford, Madison Bradford, Romie Grimm, Logan Grimm, Lawson Lowe, and Weston Copeland; his great-grandchildren, Lillian, Adalind, Dash, and Adley; and several nieces and nephews.
The funeral service was held on Wednesday, July 7, 2021, at 11:00 a.m., in the chapel of Ronald V. Hall Funeral Home, with Rev. Bill Black and Jones Hart officiating. Burial followed in the Lyons City Cemetery.
Pallbearers were Allen Dismuke, Mann Denmark, Dr. Wesley McRae, Robert Roberson, Wally Price, Stacy Stanley, Hoke Clark and Recy Lillard.
In lieu of flowers, the family suggests donations be made to the Community Hospice Foundation, P.O. Box 2277, Vidalia, GA 30475.
Ronald V. Hall
FUNERAL HOME
'Memories, of a Lifetime of Love'