Posted on
VHS Baseball Banquet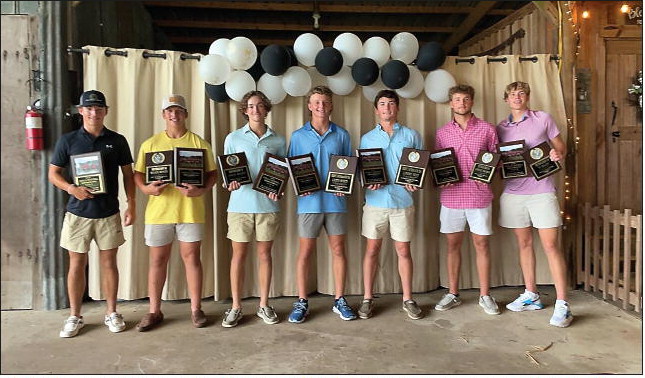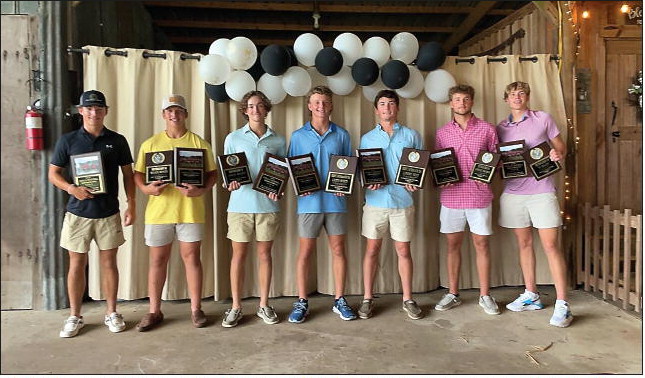 The 2021 Vidalia High School Indian baseball team celebrated their season on June 15 with a banquet in their honor.
The team had an incredible season with a 15-0 Region 2-AA record and 2-AA Region Champions. They advanced the Elite 8 in the playoffs. The team finished the year with a 29-6 record. The JV team finished a tough Region schedule as well, with an 8-8 record.
Coach Brent Korn told the group of 75 plus, "Just because we did not win a state title does not mean we had a bad season. We had a great season with a lot of players having a great year." Several team members received Region 2-AA awards for the season. Awards for First Team All-Region went to Michael Blount, Ty Dalley, Hughes Graham, Bryson Whited and Walker Moncus. Second Team all-region went to Jordan Walden and Honorable Mention to Cason Banks. Landry Mead was named 2-AA Player of the Year, and Caden Spivey was named the 2-AA Pitcher of the Year. VHS also had several players named to the All-State team. Caden Spivey, Bryson Whited and Landry Mead were named to the first team with Mead getting an invite to play in the All-Star game at Mercer University. Hughes Graham and Ty Dalley were named to the All-State Second team.
The team celebrated at Frederick Farms with generous support from Altamaha Bank in Vidalia. The Vidalia Baseball Program would like to take this opportunity to thank the community for the incredible support.