Posted on
Mrs. Sherrie Marie Burrow Wooten, ….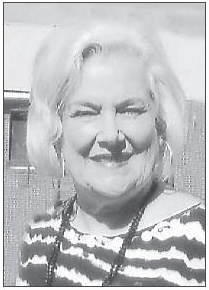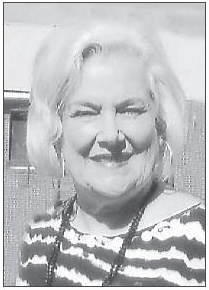 Mrs. Sherrie Marie Burrow Wooten, age 72, of Glenwood, died on Sunday, June 20, 2021, at Glenwood Healthcare after an extended illness. Mrs. Wooten was a native of Columbus and a graduate of Jordan Vocational High School in Columbus. She lived in Vidalia most of her life, and lived in Glenwood for the past 16 years. She retired from Montgomery State Prison in Mt. Vernon. She attended Calvary's Grace Baptist Church in Ailey and was a former member of Grace United Methodist Church in Vidalia. She was preceded in death by her parents, Argie Stafford Burrow and Alice Leola Whittington Burrow; and 1 brother, Bobby Burrow.
Survivors include her husband of 16 years, Jack Wooten; 3 children, Richard "Rick" Hukill, Jr., of Maine, Amanda Hukill Slack and husband Tommy of Vidalia, and Melissa Palmer and husband Greg of Mt. Vernon; 1 brother, Robert Burrow; 1 sister, Delane Summers of Rincon; 3 grandchildren, Greer Slack, Chloe Slack and Monti Winge; and several nieces and nephews.
The funeral service was held on Friday, June 25, 2021, at 11:00 a.m., at Calvary's Grace Baptist Church in Ailey, with Pastor Brian Patrick officiating. Burial followed at Edge Memorial Cemetery in Glenwood.
Pallbearers were Justin Brantley, Ashley Lynn, Greg Summers, Tommy Slack and Ben Andrews.
Those desiring may make memorial contributions to the Community Hospice Foundation, P.O. Box 2277, Vidalia, GA 30475, or to the Sweet Onion Animal Protection Society, P.O. Box 210, Vidalia, GA 30475.
Ronald V. Hall
FUNERAL HOME
'Memories, of a Lifetime of Love'
Mrs. Sherrie Wooten