Posted on
continued from page and a ….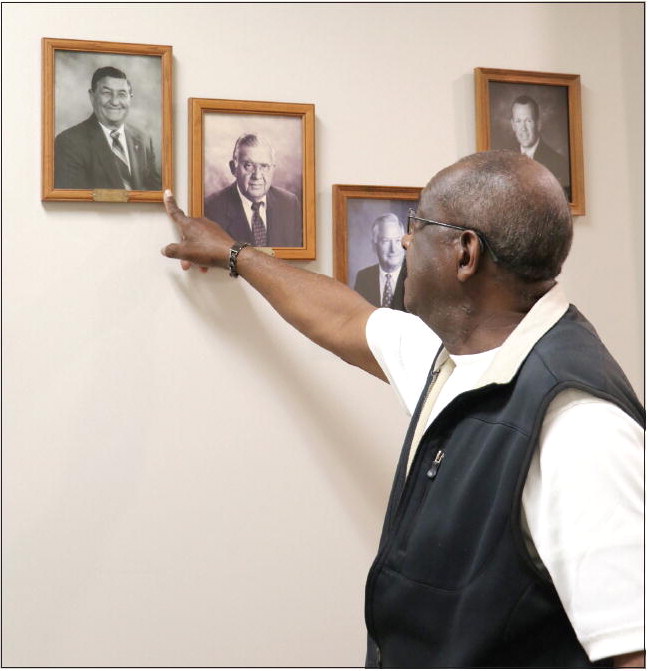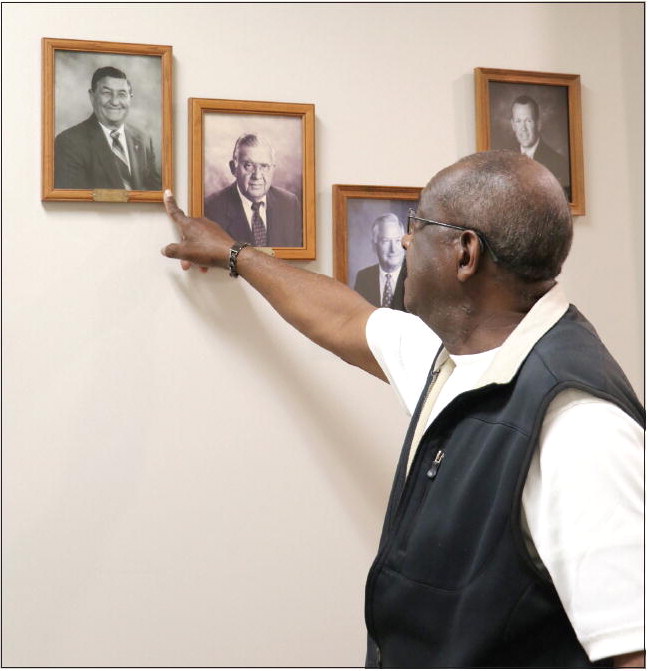 continued from page
and a later addition to that building were constructed during his time on the Council. "One of the biggest [projects] was opening the Onion Museum," he said. "That building was donated to the city and was located across from BI-LO. But one Sunday, we moved the whole building down 280 to the location that it is now." Mr. Turner saw the one-way pair develop through the center of Vidalia and considers it "one of the best things [the Council has] done" to manage the city's flow of traffic. "Another one of the biggest projects we had was the Municipal Building, where the old Winn-Dixie used to be." This is where the City Council now holds their monthly meetings. These were just a few of the many changes Turner has seen come to fruition.
"Vidalia is a great place to live, and I look forward to even better things to come," Mr. Turner said. Among the "things to come," he described future projects, challenges to be faced, and hopes he has for the city he serves. He talked about the new Toombs County Courthouse, for which a groundbreaking ceremony was recently held. "It's going to be a pretty sight to see," he said of the building plans. He also discussed "drug-related problems" throughout the city. "Our police department and other agencies are working to get our neighborhoods straightened out," Turner stated.
Something he feels will aid in these efforts is further community involvement. "We need the community to help us with this. It's not something we can do by ourselves. I hope we can work on that and make our community more viable and not drug-infested." He expounded on his hopes for future community involvement: "A lot of people complain about how a government runs, but a lot of people don't want to participate in the process. People need to get involved and understand how things really work."
In looking back over his years of service, he remembered a slogan that was once printed on Vidalia city car tags: "Vidalia, City of Progress." Even though the slogan is no longer used, Mr. Turner still works to maintain the truth of those words. "If we want to see the progress, we have to continue to look for ways to make the community better. The Mayor and everybody on the City Council…they have the city's best interests at heart," Mr. Turner said. His fellow council member, Bob Dixon, said something similar of Raymond Turner specifically: "He is relevant and aware of the city's needs and brings a lot of important city history to the table. He cares about people and desires the very best for them and for Vidalia as a whole." Raymond Turner has committed his life to serving his community and has set a high standard for all who follow. May more citizens like him be found among us.

MR. AND MRS. TURNER—Though they knew of each other from around town, it was a specific night at the Gem Theater in Vidalia that would begin the Turners' love story — a story that continues 53 years later.FATHER AND SON—Pictured are Raymond Turner and his son, Donald Keith Turner, both of whom have built their lives in the town they have always called home.


MOTIVATION — When Raymond Turner was a young man, his mentor Reverend J.E. Curry was the first one to suggest that Turner become involved in city politics.