Posted on
VRD Takes Title From LRD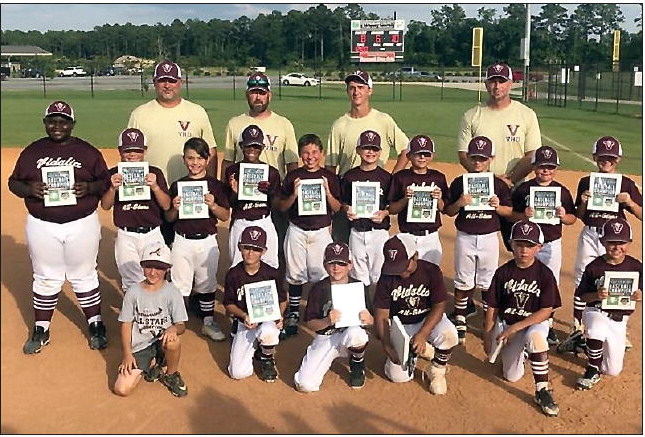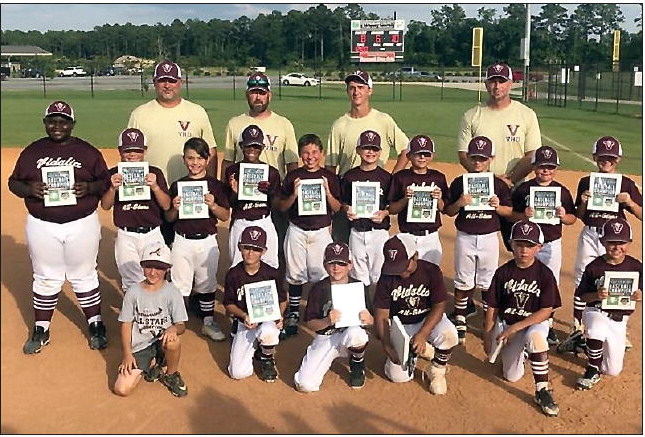 It was a battle between local teams for the District 1 Championship in the 8U boys baseball tournament that was held in Effingham County last week. Vidalia and Lyons met up in the Championship with the boys from VRD coming out on top.
Lyons got the tournament underway with a game against host Effingham County. It was a close contest with Lyons pulling out the 1-run win, 16-15, to move on in the winners' bracket. Vidalia had no problems with their first round opponent as they took on Rincon and rolled to a 20-0, run rule victory. Up next for Lyons was Swainsboro, and the boys from Partin Park took the win, 10-6, to keep moving on. That put Vidalia and Lyons against each other in the semifinals of the winners' bracket. The two local teams fought, but Vidalia came out on top in a close game, 1412. The loss sent Lyons into the losers' bracket.
Lyons again won a close game over Effingham County. This time they took the win, 17-15, to move into the Championship Game for a rematch with Vidalia.
Vidalia just needed to get one win to take the title and they did that as they won the first game, 9-7 over Lyons. That gave Vidalia the title with Lyons as the runner up.
Both teams will move into the State Tournament, which will be held next week in Savannah beginning on Tuesday.
Lyons 8U Runner Up – (L to R, Front): Tyrone Shivers, Wesson Lashley, Jed Jernigan, Roper Dixon, Maddox Toole, Landon Burkett; (Middle): Luke Summers, Kamdyn Bacon, John Peterson, Tatem Pittman, Jackson Query, Kaiden Fountain, Lincoln Gay, Nolan Williams; (Back): Coaches Bradley Bacon, Gary Edwards, and Ryan Toole.