Posted on
Mrs. Reta Watson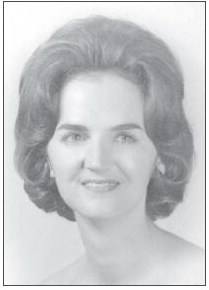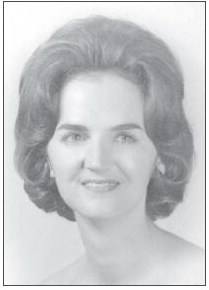 Mrs. Reta Watson
Mrs. Reta Durrence Watson, age 84, of Vidalia, died on Wednesday, June 2, 2021, at the Community Hospice House in Vidalia after a brief illness. Mrs. Watson was a native of Tattnall, a 1954 graduate of Reidsville High School, and earned a Bachelor's degree in Business Administration from the University of Georgia. She was a homemaker and a member of the First Baptist Church of Vidalia and the Winsome Sunday School Class. Early in her life, she worked at Ft. Stewart Army Base as the provost marshal's secretary, where she met her husband, Rudy, who was soon retiring from the military. She was preceded in death by her husband, Paul R. Watson; her parents, David Lester Durrence, Sr., and Pearl Tootle Durrence; and siblings, Segal Durrence, Edra Durrence Burns, Briden Durrence, Swinton Durrence, Rex Durrence, D.L. Durrence, Bobby Durrence, and Kenneth Durrence.
Survivors include 2 children, Beth W. Davis and husband Steve of Vidalia, and Brian Watson of Alpharetta; 3 grandchildren, Kristin Davis and Anna Davis of Atlanta, and Chloe Watson of Kennesaw; 1 sister, Sue Durrence Hommel of Savannah; and numerous nieces and nephews.
The funeral service was on Monday, June 7, 2021, at 2:00 p.m., in the chapel of Ronald V. Hall Funeral Home, with Rev. Don Moye officiating. Burial followed in Lakeview Memorial Gardens.
Pallbearers were Stevie Durrence, Greg Durrence, Beuford Durrence, Donald Durrence, David Durrence, and Kyle Durrence.
Ronald V. Hall
FUNERAL HOME
'Memories, of a Lifetime of Love'