Posted on
LRD Wins 8U Softball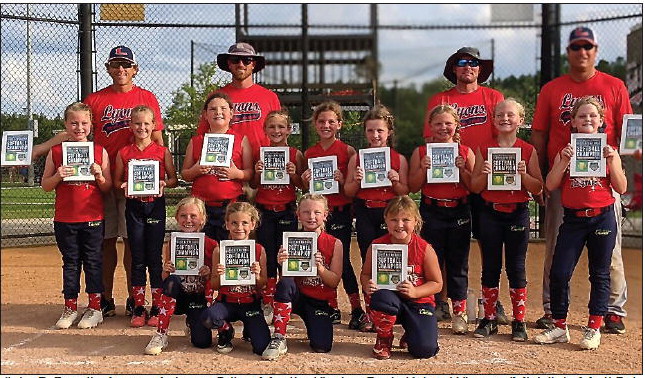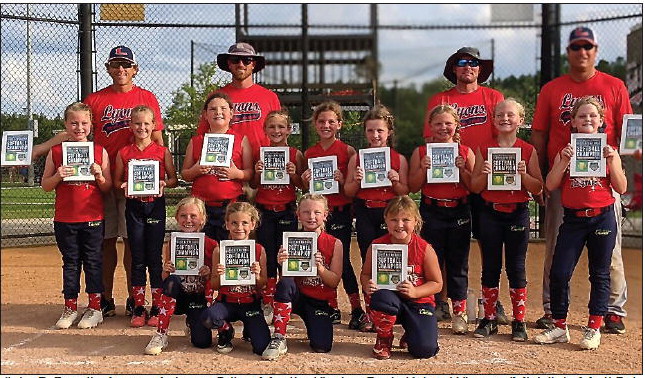 The Lyons Recreation Department's 8U girls softball team won the District Tournament that was held in Effingham County last week. They came out undefeated as they rolled to the title and earned their trip into the State Tournament out of District 1. The Lyons girls won their first game of Swainsboro by the score of 18-3, in a run rule victory. That sent them to the next round to face off with cross-county rival, Vidalia. Lyons again took the win by the run rule. This time they won by the score of 18-6.
That put Lyons into the Championship Game against Effingham County, who came out of the losers' bracket. Lyons did give up 13 runs in the game, but the offense had the bats going as they put 21 runs on the board on the way to a 21-13 win.
That win gave the LRD girls the District title and moved them into the State Playoffs. The State Tournament will be held next week in Swainsboro beginning on Tuesday with Lyons playing at 3:30 p.m.

VRD Runner Up – (L to R, Front): Payton Reynolds, Anniston Smith, Bailee Fondren, Kennedy McIntyre; (Middle): James Owen, Myla Sasser, Sophia Horne, Cameron Phillips, AnnaJane Sikes; (Back): Reagan Corbett, Skyler Phillips, Quinn Driggers, Dani Lynn Williams, and Stone Phillips; (Coaches): Sam Sapp, Whitney Garrett, and Ashley McIntyre.