Posted on
U.S. Air Force Captain Returns On Leave to Host Local Leadership Conference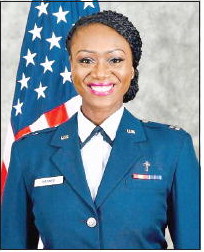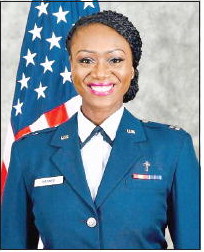 Susanna Haynes Enterprises, Inc., (SHE) will host the 1st Annual Young Girls' Leadership Conference June 24 at 8:00 a.m. through June 26, at Southeastern Technical College in Vidalia, for girls ages 1021. They are expecting 200 attendees and registration is free. Statistics prove the majority of young girls believe they do not measure up or are not good enough in some way, including their image, self-worth, performance in school, and relationships with family and friends. This event will host guest speakers, from military personnel to medical doctors, including Mayor Doug Roper, all with a centralized message that will build courage, confidence, and character into the lives of the next generation and provide them with the motivation they need to succeed on the next level.
They have partnered with Chick-Fil-A, Starbucks, Vidalia Federal Savings, Lowes, Handy Andy, J& B's Steakhouse, and many others in support of the event.
For more information or to register, call 912-2936044, or email [email protected] org. Seating is limited.
About Susanna
Susanna Haynes is a local of Vidalia and currently serving full-time in the United States Air Force. She is a captain and works as a chaplain serving thousands of Airmen at Sheppard Air Force Base in Wichita Falls, Texas. She holds a Master's degree from Emory University's Candler School of Theology and was featured on the cover of Toombs County Magazine, summer 2020.