Posted on
Toombs 4-H'ers attend Jr./Sr. DPA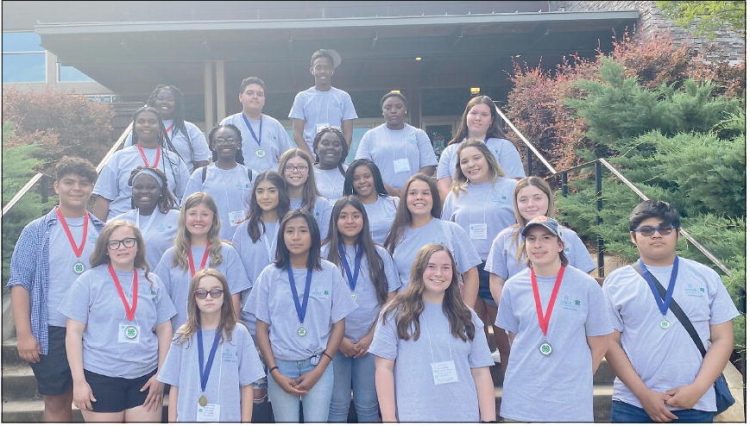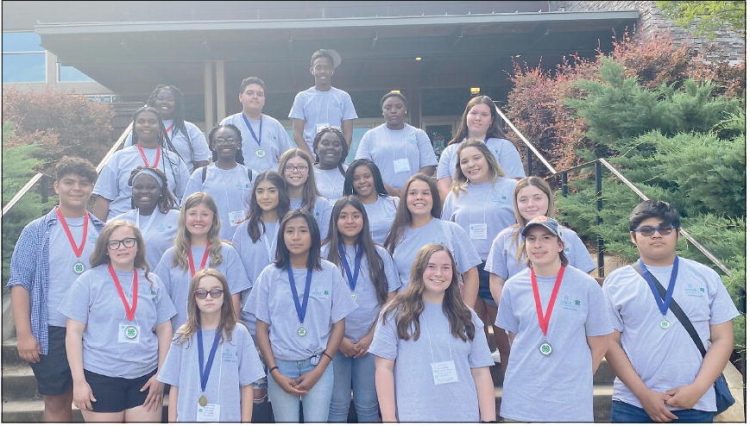 Rise Up with 4-H was the theme for this year's Southeast District 4-H Project Achievement held May 31 – June 1, 2021, at Rock Eagle 4-H Center. Twenty-seven middle and high school students from Vidalia and Toombs County schools joined over 300 others from across Southeast Georgia. This event and competition were very different from years past. The event was held later in the year, it was reduced from 3 days to 2 days, and many of the normal activities did not take place. It was still a very fun and eventful couple of days for Toombs County 4-H. The project competition had two parts. First, members were scored on a project portfolio detailing activities completed during the 2020 calendar year. Second, members presented a demonstration in their project area. The scores from the two segments were combined for the total score.
Sixteen Toombs County senior members in (grades 9 – 12) attended this year's competition for a chance to represent the Southeast District at State 4-H Congress in July. In projects with 8 or more contestants, sweepstakes trips are awarded.
Placing first were Bailey Hutchins (Physical, Biological, and Earth Science) and Landon Mc-Donald (Flowers, Shrubs, and Lawns). They will both advance to State Congress in July. Second place participants were Brittney Bryant (Food for Fitness), RJ Florez (Festive Food for Health), Tami Gonzalez (Family and Consumer Science), Grace Holt (Communication), and James Poppell (Companion Animals). Riya Patel (Safety) placed third. Receiving honorable mention were Amari Atkins (Performing Arts – Dance), LaLane Angeles (Performing Arts – Vocal), Denzel Cannida (Computer Information Technology), Kaleigh Howard (Food for Health and Sport), Jodi Kramer (Performing Arts – General), Hailey Morgan (Fruits, Nuts, Vegetables), Keishay Smith (Dairy Foods) and Adelyn Williams (Public Speaking). In the Junior Division, eleven members participated. First place participants included Braylie Davis (Health), Carolina Medel (Food for Healthy and Sport), Rose Quintero (Crafts), Destiny Pfifer (Physical, Biological, and Earth Science), Miguel Santiz-Perez (International), Makayla Sapp (Entomology), and Madison White (Better Breakfast). De'arika Jackson (Workforce Preparation) placed second. Reagan Burton (General Recreation) and Nyima Joseph (Workforce Preparation) placed third. AnnaBeth Martin (Dog Care and Training) received honorable mention.
Extension staff members accompanying the group included Cheryl Poppell, 4-H Coordinator; Riley Wimberly, 4-H Educator; and Madison Britt, 4-H Intern. Carol Hester also attended as volunteer leader. For more information about 4-H in Toombs County, contact the local office at 912- 526-3101 or visit Toombs County Extension online at http:// www.ugaextension. com/ toombs/.