Posted on
Mr. Hugh McNatt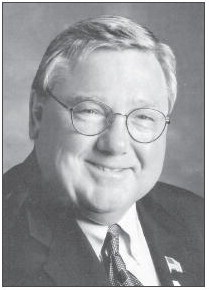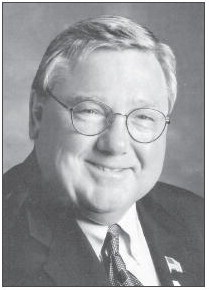 Hugh Brown McNatt died Tuesday, June 1, 2021. He was a trial lawyer extraordinaire for more than fifty years, an effective advocate who could express intricate matters in a way all could understand. As he so aptly put it: "I'll get the corn down to where the cows can eat it." He left an indelible mark on Georgia's legal community, Georgia politics, his many friends, and his dear family.
Hugh was born on June 23, 1946, in Uvalda, Georgia, to the late Lillian Sanders and Hugh Brown McNatt, who imparted many life lessons, including the importance of hard work, humility, and a dedication to helping others. Hugh grew up in Uvalda and attended Montgomery County public schools, where he excelled in the classroom and on the football field as an offensive lineman. His father passed away suddenly while Hugh was in high school. Hugh's rambunctious personality eventually exceeded the confines of Montgomery County. Following his father's death, he went to Atlanta, where he attended Druid Hills High School. He again excelled as a student and as an athlete. Hugh attended Mercer University and Mercer University School of Law. He flourished in law school, excelling in academics and was an Editor of the Mercer Law Review. Upon graduation from law school, Hugh began practicing law in Lyons, Georgia, with his mentor and cousin, the late T. Malone Sharpe.
Hugh immediately began trying cases in South Georgia, where he honed his trial skills razor sharp. After becoming the go-to lawyer south of the "gnat line" he was soon trying cases all over Georgia and throughout the southeast. Hugh developed a national reputation as a trial lawyer. His proudest moments were representing the electric utility industry across Georgia.
In 1979, Hugh married the love of his life, Lynn Morris McNatt of Vidalia. Hugh and Lynn became an inseparable team who welcomed clients and friends into their homes. They created and developed relationships which enriched their lives. Hugh worked with clients during the day; he and Lynn entertained them at night. Hugh cherished his relationships with his clients, many of whom became his best friends.
Hugh was an old time trial lawyer with a throw-back style. However, underneath his rustic personality was a highly sophisticated lawyer and a formidable mind. In court Hugh used the force of his strong personality to subtlety direct the course of a trial to achieve the best results for his client. He was a tireless worker keenly focused and driven by a sense of purpose. As he said: "Anything worth doing is worth over-doing." He was a consummate professional to anyone who worked with or against him. He was well known and respected by the federal and state judiciary throughout Georgia. He was truly an artisan in the practice of law.
Hugh was a voracious reader and an avid student of history. He had an encyclopedic recollection of the events and the people who made history. He never stopped learning.
He was a member of the Uvalda Methodist Church and also a member of the Clayton First Methodist Church in Clayton, Georgia. He regularly taught Sunday school at both churches. Hugh started Kids' Chance, Inc., a charity which provides scholarships to children whose parents were killed or catastrophically injured in a worker's compensation accident. Each year Hugh hosted the "Bird Supper" at the Trolley Barn on Edgewood Avenue in Atlanta, where he served fried quail, grits and gumbo to raise money for Kids' Chance. He usually attended in his bird hunting attire and always recognized that year's scholarship recipients. The Bird Supper became and remains a major event in the legal and political community.
Hugh prided himself on knowing someone in every corner of Georgia. Whether in the backwoods of Toombs County or in downtown Atlanta, Hugh was equally at home. However, he never strayed far from his Uvalda roots. He always maintained an office and a home in Vidalia, though he also spent time in Atlanta and at his mountain home in Clayton, Georgia.
Hugh was a connector and nurturer of people. He willingly shared his largesse with everyone, especially junior lawyers. He loved to pass down lessons in life and law to junior lawyers. Under his tutelage, these lawyers developed their practices as a reflection of Hugh and his legacy. Hugh was instrumental in building the Georgia offices of Balch & Bingham LLP, where he was a partner at the time of his death.
Hugh was an avid wing shooter and loved the outdoors. He especially enjoyed quail hunting and spent a great deal of time studying the quail – its life cycle and habitat. Hugh connected with the land and took a special interest in molding the earth to protect this great bird. Hugh was in his element driving the buggy, watching pointer bird dogs and flushing cockers work the elusive quail. At night after the hunt, Hugh and Lynn entertained hunter friends and guests on a grand scale.
As a lawyer, he won many awards. He was proudest of The Tradition of Excellence Award and the Thomas O. Marshall Professionalism Award he received from the State Bar of Georgia. He was a member of many organizations including: the American College of Trial Lawyers of which he served as President, the American Board of Trial Advocates, and the International Society of Barristers.
Hugh was a fine husband and father, a supreme lawyer, a great friend, and the best mentor. He leaves a large wake, a multitude of friends, law partners and a wonderful family. Hugh is survived by his wife, Lynn Morris McNatt of Vidalia; his daughter Heather Mc-Natt Hennessey, her husband Michael and their son Brian of Winchester, Virginia; his daughter Holly McNatt Kirklighter, her husband Taff and children Hayden McNatt, Victoria "Lauren" Kirklighter, and Taff Kirklighter, Jr. of Albany, Georgia; son Joe Glen Gay and wife Beverly of Waynesboro, Georgia; granddaughter Jessica Harrison and husband Michael of Omega, Georgia; daughter Terri M. Gay of Vidalia; grandson Burt A. "Tony" Swancey, Jr. and wife Libby who reside in Metter, Georgia; as well as several great-grandchildren.
The funeral service was held at 11:00 a.m. on Friday, June 4, at the Uvalda City Cemetery, with Pastor Warren Huddleston, David Ratcliff, Larry Walker, Ray Persons, and Hugh Peterson III officiating.
Pallbearers were Hugh Peterson III, Craig Barrs, Ray Davis, Josh Archer, Jim Miller III and Matt Mobley.
Honorary pallbearers were Mike Garrett, Tom Moore, Allen Franklin, Dwight Evans, Ed Holland, Dudley Bowen, Hugh Lawson, Bill Wilson, John Colvin, Sandy Moret, John Stanford, Mike Clanton, Randy Young, Lendon Gibbs, Gene Hodges, Carlton Chambers, John Hardy, Marion Pope, John Thomas and Lindsay Thomas.
In lieu of flowers, the family requests contributions be made to: Hugh & Lynn McNatt Kids' Chance Scholarship Fund Kids' Chance of Georgia, Inc., Attn: Lynda Smith, P.O. Box 922381, Norcross, Georgia 30010 or Hugh B. McNatt Endowed Scholarship at Mercer University Law School. Please make checks payable to Mercer University and indicate Hugh B. Mc-Natt Scholarship in the memo line. Mail to: Mercer University Office of Advancement, 1501 Mercer University Drive, Macon, Georgia 31207.
Ronald V. Hall
FUNERAL HOME
'Memories, of a Lifetime of Love'
Full Paid Obituary