Posted on
Mr. Randell Meeks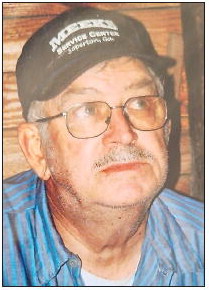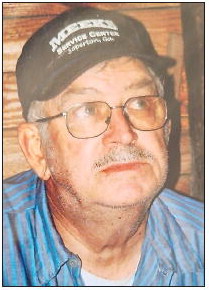 Mr. Randell Meeks, age 73 of the Orland Community of Treutlen County, died on Saturday, May 29, 2021, at Community
Hospice in Vidalia. Mr. Meeks was a lifelong resident of Treutlen County and was a 1966 graduate of Treutlen County High School. He was a General Motors Certified Master Mechanic and had worked as Parts Manager and Service Manager at various dealerships, including Peacock Chevrolet and Pitts Pontiac Buick in Dublin, before opening his own shop, Meeks Service Center in Treutlen County. He continued to operate his garage until the time of his passing. He participated in the racing circuit in Swainsboro, Cochran, Dublin, Golden Isles and other area tracks. He grew up in Red Bluff Baptist Church and attended the Anchor of Hope Worship Center in Soperton. He was preceded in death by his parents, Harvey Washington Meeks and Flossie Bussell Meeks; 1 sister, Barbara Ann Meeks; and 1 daughter, Lynn Hall.
Survivors include his wife of 31 years, Mary Ann Starley Meeks; children, Becky Browning (Delmas), Scott, Lu Anne Barber (Dickie), Wrightsville, Michelle Hall, Scott, Randell Meeks (Shelia), Minter Community, Chris Meeks (Kasey), Treutlen County, Marty Meeks (Christy), Orland Community, Bobby Meeks, Orland Community, Jay Starley (Tina), Rockledge, and Jeffrey Starley (LeAnn), Rockledge; 21 grandchildren; several great-grandchildren; and several nieces and nephews.
Funeral services were conducted on Tuesday, June 1, 2021, at 11:00 a.m., in the Anchor of Hope Worship Center, with
Pastor Gilbert Posey and Pastor Milton Thomas officiating. Interment followed in the Meeks Family Cemetery in the Orland Community of Treutlen County.
Pallbearers were Ron Bivens, D.J. Mason, Mitchell Meeks, Michael Milton, Jr., Randy Meeks and Larry Meeks, Jr. Honorary pallbearers were Thomas Bobbitt and Marion Calhoun. Sammons Funeral Home in Soperton was in charge of arrangements.