Posted on
Mrs. Becky Vaughn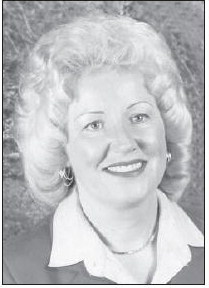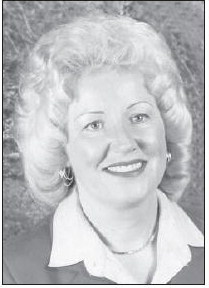 Mrs. Becky Dees Vaughn, age 81, of Vidalia, died on Saturday, May 27, 2021, in Memorial Health University Medical Center in Savannah after a brief illness.
Mrs. Vaughn was a native of Toombs County, growing up in Cedar Crossing, and was a 1957 graduate of Toombs Central School. She was an LPN and nursed at the Bethany Home in Vidalia and Tattnall Healthcare for many years. She was a member of Cedar Crossing Baptist Church. She was preceded in death by her husband, Thomas Ray "Jack" Vaughn; her parents, John C. Dees and Sadie Jones Dees; and siblings, Pete Dees, Joan Peterson, Jackie Foskey, Marion "Baby" Dixon, Lucy Sammons, Dwight Dees, and Bobby Dees.
Survivors include 2 children, Quinn Williamson and Missy of the Kibbee Community, and Charisse Williamson of Vidalia; 4 grandchildren, Fallon Williamson of Vidalia, Dakota Williamson of Kibbee, Ashley Burke and husband Scottie, and Sean Williamson and wife Heather, all of Swainsboro; 3 brothers, Aubrey Dees of Cedar Crossing, Johnny Dees and wife Teresa of Baxley, and Jerry Dees of Cedar Crossing; numerous nieces and nephews; and extended family, Earl and Deidre Henriott and Dakota Henriott, all of Vidalia.
The funeral service was held on Tuesday, May 25, 2021, at 11:00 a.m., in the chapel of Ronald V. Hall Funeral Home, with Pastor Reece Mincey officiating. Burial followed in Lakeview Memorial Gardens.
Pallbearers were Mike Galbreath, Earl Williamson, Josh Keener, Buddy Lane, Jerry Dees, Roger Anderson, Mickey Claxton, Larry Jarriel and Scottie Burke.
Flowers will be accepted, or memorial contributions may be made to the Sweet Onion Animal Protection Society, P.O. Box 308, Vidalia, GA 30475.
'Memories, of a Lifetime of Love'