Posted on
VFW Announces Art Scholarship Winners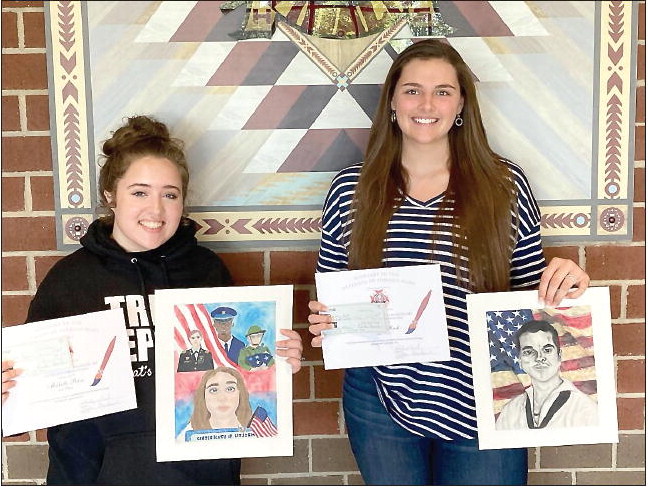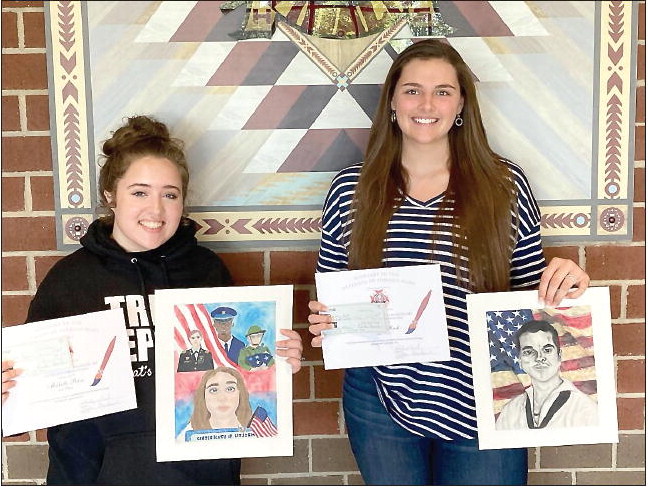 The VFW Auxiliary of Lyons/Vidalia has announced the winners of the Art Scholarship for 2020 -2021.ffi
The first place winner is Luke Mitchell from the Art Studio of Gwen Davis. His work, which shows a scene depicting loss with the American flag and a military cemetery in the background, will be entered in state competition.
Second place winner is Harley Rush for her painting of her grandfather, a veteran, and third place winner is Mikkelle Peters for her painting commemorating her becoming a U.S. citizen. Both of these students are in Elizabeth Wolfe's Art class at Vidalia High School. All three of the recipients received a check and a certificate from Shirley Curl, President of the J. Barry Jones Chapter of the VFW Auxiliary. The Young American Patriotic Art scholarship program is offered to high school students all over the United States. The local contest was judged by five volunteers that scored entries on the criteria of patriotic expression; content and design.

FIRST PLACE— Luke Mitchell, a student at the Art Studio of Gwen Davis, placed first with his entry in the Lyons/ Vidalia VFW Auxiliary Art Scholarship Contest. His work will be entered in state competition.