Posted on
Treutlen Judge Hudson Challenges Raffensperger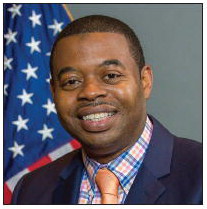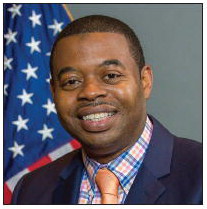 Treutlen County Judge T.J. Hudson resigned from his local positions last week and formally announced his candidacy to seek the office of Georgia Secretary of State. He joins a list of Republicans and one Democrat—so far—vying to unseat incumbent Brad Raffensperger, whose handling of the 2020 election made him a controversial figure. In order to seek the office, Husdon has resigned from his roles as Probate and Magistrate Judge and Election Superintendent in Treutlen County, as required by the Judicial Qualification Commission.
Hudson has served as a public official in Treutlen County for almost 17 years. This is the first foray into state politics for the Treutlen County native, but Hudson has stated that he considers his years of experience as a county official equips him well to handle voting systems and laws.
Hudson has been recognized locally and statewide as Magistrate judge of the Year twice and as Outstanding Probate Judge of the Year in 2020.
As of April 26, those who have declared their intention to seek the office of Georgia's Secretary of State also include: Republican Jody Brownlow Hice, a radio show host and political activist who served as the U.S. Representative for Georgia's 10th congressional district since 2015; Republican David Belle Isle, who served as Mayor of Alpharetta from 2012 to 2018 and was a 2018 candidate for Secretary of State. He lost in the runoff election to Brad Raffensperger.; and Democrat Manswell Peterson, a Navy veteran, former police officer, author and former college professor from Albany.
The Georgia Secretary of State election will be held on November 8, 2022. Raffensperger, who has already activated his campaign to seek a second term, emerged as a major national figure in late 2020 when he faced significant pressure from President Donald Trump to overturn the 2020 presidential election in Georgia.
Raffensperger was elected in 2018 to a first term in a runoff against Democratic former U.S. representative John Barrow, the first time in Georgia history that any statewide executive election went to a second round.