Posted on
Mrs. Nina Sweat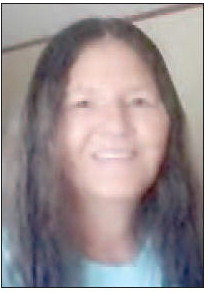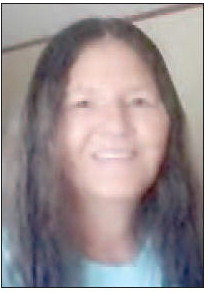 Mrs. Nina Sweat
Mrs. Nina Sweat, age 64, of Cedar Crossing, died on Tuesday, April 20, 2021, at her daughter's home in Brantley County after a brief illness. Mrs. Sweat was a native of Atlanta, as a child moved to Brunswick, and lived in Cedar Crossing and Brunswick for most of her life. She was a homemaker and a member of the Cedar Crossing Church of God. She was preceded in death by her husband, Kenneth Troy Sweat, Sr.; 1 daughter, Renee Adams; her parents, Cardale Adams and Marie C. Lynn Adams; and 2 sisters, Joan King and Marcell Miller.
Survivors include 6 children, Angie Thompson and husband Chuck of Brantley County, Kenny Sweat, Jr., Rusty Sweat, and Ashley Sweat, all of Cedar Crossing, Jody Sweat of Uvalda, and Josh Sweat and wife Jamie of Brantley County; 13 grandchildren; 2 great-grandchildren; and several nieces and nephews.
A graveside funeral service was held on Thursday, April 22, 2021, at 3:00 p.m., in Blockers Chapel Cemetery, with Pastor Steven Toole officiating.
Ronald V. Hall
FUNERAL HOME
'Memories, of a Lifetime of Love'