Posted on
Mrs. Laverne Gillis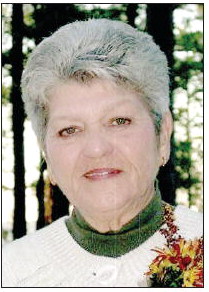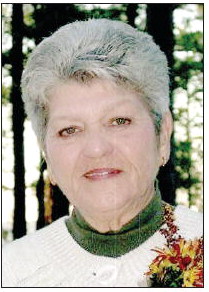 Mrs. Laverne Gillis, age 82, of Glenwood, died on Wednesday, April 21, 2021, at her home. Mrs. Gillis was born in Tarrytown, grew up in Soperton and was a graduate of Soperton High School. She worked as a seamstress for a number of years at Rosebud Manufacturing in Vidalia and at Oxford Manufacturing in Alamo before retiring. She was preceded in death by her parents, Samuel Daniel and Annie Maddox Lane; 4 brothers; and 3 sisters. Survivors include her former husband, "Bill" Gillis, Glenwood; her children, Dale A. Gillis (Brenda), Glenwood, Mark Gillis (Connie), Lumber City, Allison Jones (Larry), Thomson, Mary Ann Dixon (Alan), Lyons; 1 sister, Marlene Boyer, Rockledge; grandchildren, Scott Jones (Julie), Brian Gillis (Hillary), Ashley Wyatt (David), Melissa Leggett (Matt), Rusty Mobley, and Mitzi Phillips (Joe); great grandchildren, Baylea Hoover (MaKay), Madi Junod, Carter Wyatt, Hunter Leggett, Katie Wyatt, Ryan Mobley, Joe Phillips, Lindsey Phillips, Megan Mobley and soon to arrive, baby boy Grant Gillis; and numerous nieces and nephews.
A graveside funeral service was conducted on Saturday, April 24, 2021, at 11:00 a.m., in Beulah Cemetery, with Rev. K.C. Seabury officiating. Her grandsons served as pallbearers. Memorial contributions may be made in her memory to Community Hospice, 904 Mt. Vernon Rd., Vidalia, GA 30474.
Sammons Funeral Home in Soperton was in charge of arrangements.