Posted on
SE Georgia Chapter of Red Cross Announces Vidalia-Based Community Volunteer Leader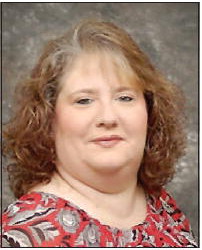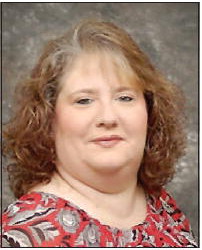 The Southeast Georgia Chapter of Red Cross announces the appointment of Leitha Barfield, Ameris Bank, as a Community Volunteer Leader for Toombs and Montgomery Counties. Barfield's role is to work in partnership with the Executive Director to build a diverse and inclusive volunteer base to deliver the Red Cross mission.
As a Community Volunteer Leader, Barfield will serve as an advocate representing Red Cross volunteer needs within the community. She will work with service clubs, schools, churches, the business community and others to expand Red Cross reach.
Barfield will be engage the community in starting Red Cross Clubs in high schools and technical schools, organizing blood drives, training people in delivering preparedness programming, fire safety, and recruiting disaster volunteers. She will also work with members of the community to identify community needs.
Originally from Waycross, Barfield moved to Vidalia in August of 1985. She is a 1991 graduate of Vidalia Comprehensive High School, a 2015 graduate of Southeastern Technical College, and a 2017 graduate of The Center for Legal Studies through Valdosta State University.
Barfield has served as chair and co-chair with the Toombs-Treutlen Relay for Life, is a member of the ABWA, and has volunteered with the Vidalia Onion Festival and Real Squeal. She has been in banking a total of 11 years and is currently employed as a Commercial Banking Assistant with Ameris Bank in Vidalia.
Barfield has been married to her husband, Michael, for 20 years, and has two daughters, Summer Adams and Haley Barfield, and a granddaughter, Harper Warnock.
The American Red Cross shelters, feeds and provides emotional support to victims of disasters; supplies about 40% of the nation's blood; teaches skills that save lives; provides international humanitarian aid; and supports military members and their families. The Red Cross is a not-for-profit organization that depends on volunteers and the generosity of the American public to perform its mission. For more information, visit redcross. org or CruzRojaAmericana. org, or visit on Twitter at @RedCross.

ROAD CLOSURE— As construction activity increases at the new Toombs County Courthouse complex in Lyons, public safety is a top priority with City of Lyons and Toombs County officials. In an effort to maintain safe traffic patterns, beginning Monday, April 19, traffic flow will be halted on the North Victory Drive thoroughfare on the west side of the existing courthouse. There will no longer be an exit from the courthouse to Georgia Route 292 (NW Broad Street) in Lyons; however, there will still be an entrance from Highway 292 on the east side of the courthouse, and the only exit will be to U.S. Highway 280. "The final plans for the new complex eliminate the thoroughfare and officials felt the best decision in the interest of public safety was to move forward with this implementation. Officials are asking the public to limit the traffic in the area to courthouse business only," said Chris Seabolt, Project Manager for TQ Constructors, Inc., which was contracted for the new courthouse construction.