Posted on
editorials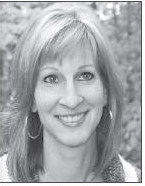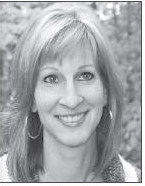 Old Barbie Dolls
We saw the three little Laniers last weekend. That's what our family calls our nephew's three children. As a result of a divorce and a pandemic, we didn't get to see the three little Laniers much last year. When they pulled into our driveway, my heart danced a happy dance.
The kids are lovable and fun, and as different as the flavors of ice cream at an ice cream shop — as if they were born to three different sets of parents. Lydda is eight and is the quintessential girly girl. Andrew is seven, likes puzzles and math games, and has a brain that should be studied by intelligence researchers. Lawson is six and loves anything and everything outdoorsy.
On Monday morning, my husband shared his coin collection with the middle boy and showed him how to hold the magnifying glass to reveal dates and fine print marked on old coins and proof sets. Our nephew stood at the back doors of the house with his youngest son telling him about our creek and all the wildlife in the woods. In the kitchen, I shoveled dirty dishes into the dishwasher when a tiny, sweet voice behind me asked, "Aunt Amber, do you have any dolls?"
I turned to see a sleepy-headed Lydda standing in the kitchen in her frilly pink pajamas. I felt like such a loser.
"I'm sorry, Lydda, I don't have any dolls," I answered. Lydda lowered her little blonde head in disappointment.
But then I remembered.
"Oh, wait," I said. "I do. I have some really old Barbie dolls in the basement."
She lit up like a lamp.
"Let me finish what I'm doing, and I'll go down there and get them. But Lydda, they are old — really old. They aren't as pretty as the ones you have. You may not like them."
I slammed the dishwasher closed and went down to the basement to retrieve my old Barbie dolls. I found the old plastic trunk covered in about an inch of dust and brought it back upstairs where Lydda waited patiently at the dining room table.
Three disheveled Barbies slept inside the filthy trunk. The hair on their heads had not been combed or arranged in decades. One wasn't even wearing clothes, and I felt ashamed that I had left my dear Barbie doll in the cold, damp basement for years without a stitch of clothing.
One by one, Lydda picked up the plastic dolls and studied them as if she was studying fossils or relics left behind by a primitive society. She examined the few garments I kept — old sixties-era clothing — with great curiosity.
"What's this?" she asked as she held up an old gold skirt dotted with red flowers.
"It's a pencil skirt. It goes with the jacket to make a suit," I replied. "It's business apparel."
"Where are her party clothes? Where are her shoes?" she asked. "Well, my Barbies didn't go to many parties," I continued. "My Barbies went to work. And as far as her shoes go, well, I guess they got lost many, many years ago."
Lydda carefully undressed and redressed the Barbies then inquired about the age of my Barbies.
"Oh, probably between 45 and 50 years old," I said. "I had them when I was your age."
Her mouth dropped open in disbelief, and she whispered, "Wow," under her breath.
I'm not a big Barbie fan these days. I think they have added to women's poor self body image and acceptance. Very few women and girls have the tiny waists, the big boobs, the perfect hair, the flawless skin, the dainty facial features, the long, skinny legs that go on forever, etc. But I've read that Mattel has been working on making more realistic Barbies in the last few years — different colors of skin, different shapes, and different occupations. I'm glad to hear that.
Barbies have been around for fifty-five years and counting, and girls still love pretending with them. They're the centerpieces helping girls to think about themselves continued from page
and how they see themselves in the future, and the dolls offer endless storytelling possibilities.
That's what Lydda and I did with my old Barbies last weekend — we created a storyline with them, including where they were going that day and what they needed to wear. Despite their age and poor condition, my three Barbies helped bridge the gap between my little grandniece and me. We played with them together for a little while as if we were playmates of the same age.
My Barbies seemed ancient when I first pulled them out, but in reality, they were timeless. Their age didn't seem to matter to Lydda after about five minutes of giggles and laughter. I'm glad I kept them. Maybe I'll make them some new clothes and buy them some shoes for the next time she visits.