Posted on
Mr. Benjamin Dees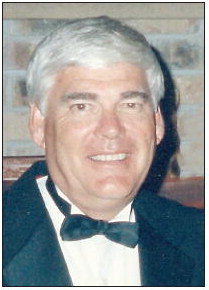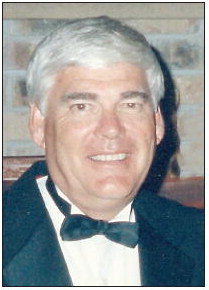 Mr. Benjamin Dees
Benjamin F. Dees, age 86, was born in Montgomery County on December 29, 1934, and died March 23, 2021. Benny was a high school athlete at Montgomery County High School and earned a scholarship to Brewton-Parker Junior College, where he played both basketball and baseball. After playing at Brewton-Parker for 2 years, he was recruited by Georgia, Georgia Southern, and Middle Tennessee but decided to go to Wyoming to play baseball and basketball. After graduation, he played minor league baseball before returning to Georgia to begin his coaching career at Ware County and then at Manor before getting his first college opportunity at ABAC. After leaving ABAC, Benny started the basketball program at Virginia Commonwealth and became their first head coach. Benny's next college basketball opportunity was as an assistant coach at Western Kentucky. After which he spent the next few years back in south Georgia as a high school principal and coach before joining the basketball staff at Georgia Tech. He then headed to Tuscaloosa, Alabama, to join Wimp Sanderson for six seasons as an assistant coach. But it was at the University of New Orleans that Benny led the Privateers to a first-ever appearance in the NCAA Tournament as a head coach. After leaving UNO, Benny set his sights on his alma mater, Wyoming, where he spent six seasons that included another trip to the NCAA Tournament. He returned to the South in 1993, for his final college coaching stint at Western Carolina. He finally headed home to Georgia to become principal at Montgomery County High School. But coaching was still in his blood and he coached at Toombs and Jeff Davis Counties before officially retiring from coaching in 2010. He loved coaching basketball and was inducted into the Brewton-Parker and ABAC Halls of Fame. He also enjoyed his farm in Cedar Crossing, where he raised cattle.
Benny loved Uvalda Methodist Church, where he attended as a child and later boasted about being the oldest member of the church. He loved his players and friends, but his greatest joy was family. He is preceded in death by his parents, Flournoy Pat Dees and Pearl Wolfe Dees; his first wife, Marie Griffin Dees; and a grandson, James Scott Wilson.
He is survived by his wife of 38 years, Nancy Carter Dees; children, Jennifer Dees Wilson and husband Scott Wilson, Johanna Dees Cabrera and husband Jose Cabrera, and Joshua Benjamin Dees and his wife Jenn Nunn Dees; grandchildren, Katie and Emma Wilson, Stella, Marie, and Lydia Cabrera, Benny and Karlynn Dees; one sister, Martha Dees Briant and husband Dr. Tom Briant; one brother, Peter Dees and wife Delane Harrell Dees; several special nieces, nephews, cousins, and friends.
The funeral service was Saturday, March 27, at 11:00 a.m., at the Uvalda United Methodist Church, with Pastor Shareon Womack and Pastor Steven Toole officiating. Burial followed at 3:30 p.m. on Saturday at Rose Hill Cemetery in Alma.
Pallbearers were Former players from Ware County, Manor, ABAC, Virginia Commonwealth, New Orleans, Wyoming, and Western Carolina Flowers will be accepted, or memorial contributions may be made to Uvalda United Methodist Church, P.O. Box 173, Uvalda, GA 30473, or the Community Hospice Foundation, P.O. Box 2277, Vidalia, GA 30475.
Special thanks to Community Hospice of Vidalia and caregivers James Kelly, Ina Roberson, Ruby Givens, and Bobbie Fuller.
Ronald V. Hall
FUNERAL HOME
'Memories, of a Lifetime of Love'
Full Paid Obituary