Posted on
Crusaders Named All-State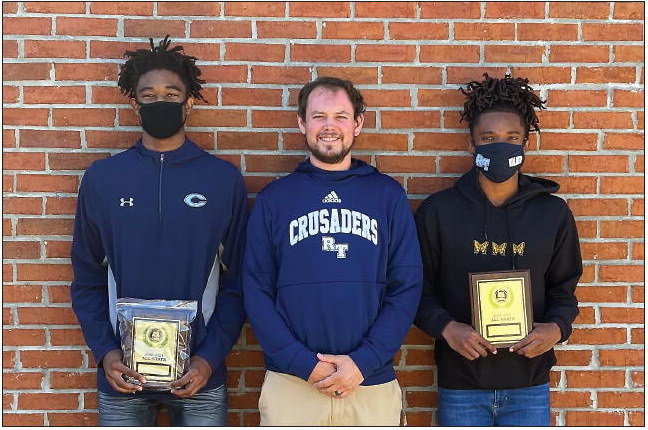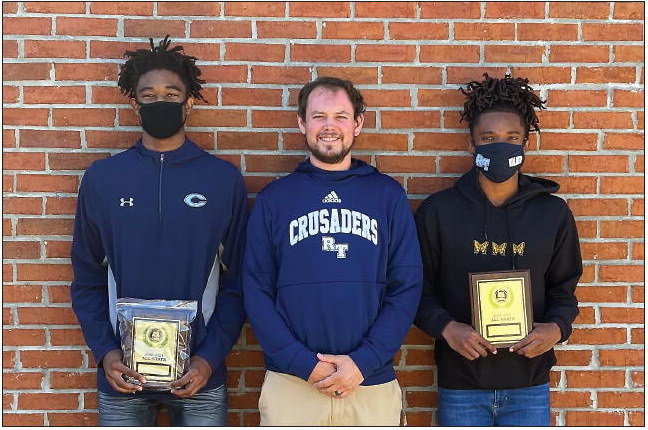 Robert Toombs Christian Academy's senior Justin Walker and junior M.K. McBride were named to the GISA-AA All-State Basketball Team. Junior McBride has attended RTCA since the 8th grade. He has made All-Region the past four years and All-State the past three years. McBride was chosen as Player of the Year in 2020 and 2021. As a sophomore, McBride scored his 1,000th point, as a junior he surpassed the 2,000 point mark for his career. As a junior, Mc-Bride has helped lead the Crusaders to three Final Four and one State Championship appearances.
Senior Walker has attended RTCA since his junior year and was part of the Region Championship teams in 2019 and 2020. He was also named All-Region and All-State in 2020 and 2021. Walker helped lead the team to the Final Four his junior year and the State Championship his senior year. Walker was also chosen to play on the GISA All-Star Basketball Team his senior year and plans on signing with Brewton Parker College next month on a full ride to BPC.
'I have been very happy with my decision to attend RTCA. It's an honor to be selected to an All-State Team not once but now twice. Coach Callaway has helped me get to stages in my life that I didn't think were possible and I'm excited to start my next journey at BPC,' states senior Walker.
Coach Adam Callaway was also named GISA-AA Coach of the Year. Coach Callaway started coaching at RTCA in 2016 and has 99 career wins under his belt. Coach Callaway has appeared in the Final Four three out of the five years he's coached at RTCA and was State Runner-Up this year. Coach Callaway has also won a Region Championship and received Region Coach of the Year for GISA-AA.
When asked about receiving the Coach of the Year award, Coach Callaway stated, 'It's an amazing feeling but would not be possible without my players. They have worked hard over the past few years and show up every day, holding each other accountable. I'm incredibly grateful to have the opportunity to coach these young men and watch them grow and move on towards their next phase in life. This award is more about them than it is me, I'm not a coach without these guys.'