Posted on
Theresa "Jane" Clifton age 88, ….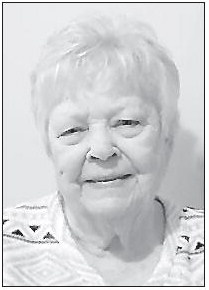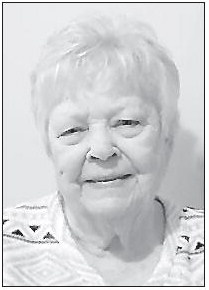 Theresa "Jane" Clifton age 88, of Buford, Georgia, went to be with her Lord on Sunday, March 7, 2021, surrounded by her family. She was born on April 6, 1932, in Trenton, Texas. After graduating from high school, Jane attended business school in Dallas. There she met Charles H. Clifton while he was stationed at Perrin AFB, in Sherman, Texas. They fell in love and were married on September 19, 1954. Shortly after, they moved back to Vidalia, Georgia, where they raised their two daughters, Sherry Jane and Christina. Jane worked for Pal Theatre, owned by Pete Brice and Ben Jackson, Attorney at Law, for many years. Though a hard worker, she always found time for the office full of friends who stopped by almost daily for some good conversation and a hearty laugh – both of which were happily provided by Jane. She considered her coworkers not only friends, but family. Baron Godbee, Ben Jackson, Madine and Harold Miller, and Jane were like a small family who worked together and enjoyed their time together.
In 1980, she and Charles moved to Norcross where Charles worked as a commercial contractor and Jane worked for the IRS for 10 years before she began working alongside her husband as the bookkeeper and office manager for Charles Clifton and Associates.
She will always be remembered for her laughter and quick wit, her closet full of shoes, purses, and jewelry, and for displaying an angel in every corner of her home. She cared for her family well, loved her Chihuahuas, and never met a stranger. Jane was the epitome of a true southern gentlewoman with her southern hello and her open invitation for friends to stop by for a visit, which most often took place while sitting outside in her garage next to her Cadillac. When Jane retired, she filled her days with her grandchildren's activities which included basketball, soccer games, and 4-wheeler races. She loved tending her flower beds, fishing, and watching Westerns and Walker, Texas Ranger. She loved her church, her family, and driving back and forth to Texas to visit with her sister and brothers. When Alzheimer's took her memory, she lived with her daughters and sons-inlaw, and her days were filled with Rummy Q, jigsaw puzzles, great-grandbabies and furry grand pups. She was always happy and full of love and kindness.
Jane is preceded in death by her husband, Charles H. Clifton; her parents, Deemer and Grace Short; and her brothers, Joe Junior, Buford Kay, and Tommy.
Survivors include her daughters Sherry J. Clifton and husband, W. L. Thompson, Christina Clifton Peay and husband, Mark A. Peay, five grandchildren (Adrianna, Patton, Casey, Kaitlin, and Austin), her great-grandchildren (Matthew, Christopher, Joshua, Tyler, Everly, Landen, Peayton and Katie Mae), and one great-great-grandchild (Luke). She is also survived by her sister, Betty Myers and brother-in-law George Myers of Texas, and several nieces, whom she loved dearly.
Due to Covid and our family's recent dealings with Covid, we are having a small family graveside service at our family farm and cemetery in Lyons, Georgia, with Michael Ainsworth, Jr., officiating. While we sincerely appreciate everyone's prayers and thoughts, we prefer everyone to stay safe at home and well. We will be announcing a Celebration of Life for Mama Jane at a later date when everyone is well. Everyone will be invited, and we will be revealing her memorial at that time.
It just would not be right if I didn't finish up with Mama's Jane's weekend report provided by her son-in-law, Will Thompson: Mama Jane's Fishing Weather Report Friday….sunny 68 Saturday…few clouds 63 Sunday ….clear 66 Worms …..not crickets Cane Pole….no rod and reels "Words I will never forget" Looks good for Mama Jane's weekend.
Ronald V. Hall
FUNERAL HOME
'Memories, of a Lifetime of Love'
Full Paid Obituary
Mrs. Jane Clifton