Posted on
RTCA Rolls Over Twiggs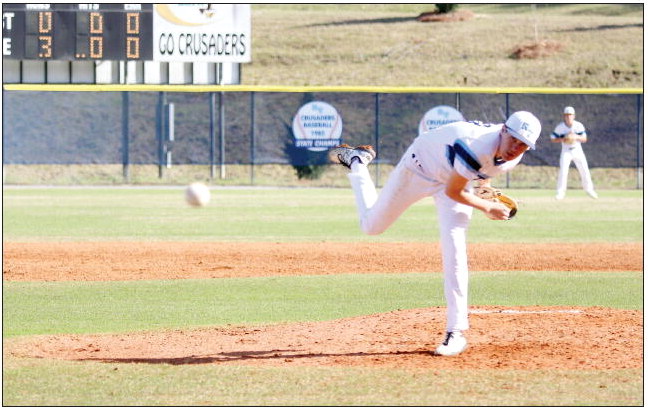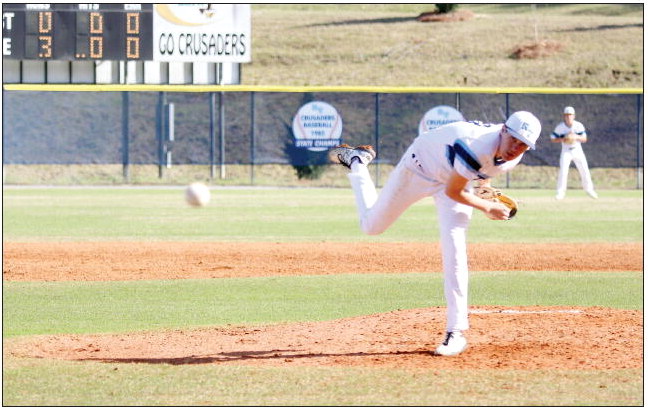 It had been over a week since the Crusaders baseball team of Robert Toombs Christian Academy had taken to the field when they hosted Twiggs Academy on Monday of this week in their first Region game of the year.
RTCA loaded up the bases in the bottom of the first inning, but a ground out ended their threat and sent the game to second still at 0-0. In the bottom of the second inning RTCA scored the first run of the game to take a 1-0 lead over the Trojans of Twiggs.
RTCA again held in the top of the third inning and then in the bottom half of the frame with Rob Moore on base, Dawson Pinkard came through with a two-run home run to put RTCA up 3-0. Twiggs did score a run in the top of the fourth inning to close the lead to 3-1, but in the bottom half of the inning. RTCA added two runs in the fourth inning for a 5-1 lead, and Twiggs managed a run in the top of the fifth as they loaded the bases to make it 5-2 RTCA blew the game open in the sixth inning as they scored seven runs on their way to a 12-2 win over Twiggs. RTCA will be back in action on Thursday when they travel to take on First Presbyterian Christian Academy at 4:00 p.m.