Posted on
Greene and Wilson Chosen as Southeastern Tech's 2021 Rick Perkins and GOAL Winners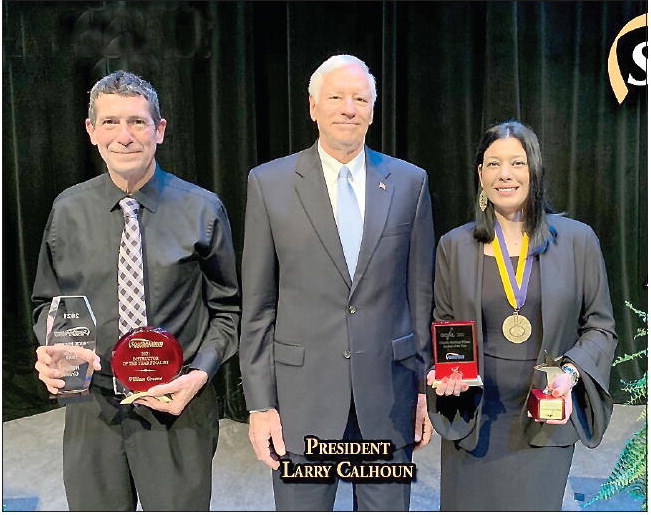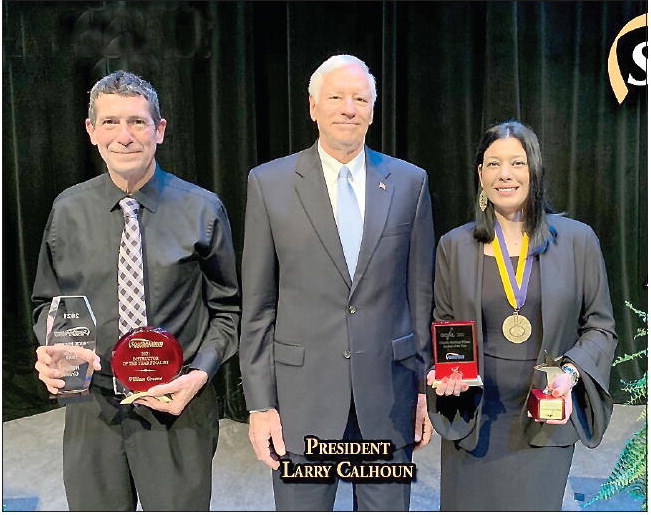 William 'Chip' Greene, Electronics Technology Instructor, has been awarded Southeastern Technical College's (STC) Rick Perkins Instructor of the Year, and Claudia Martinez Wilson, a Medical Assisting student from Emanuel County, has been named the College's winner of the Georgia Occupational Award of Leadership (GOAL). The announcement of winners was made at Southeastern Tech's 2021 Rick Perkins & GOAL Awards Ceremony on March 15 in the Toombs Auditorium in Vidalia by President Larry Calhoun. The ceremony was also livestreamed via Facebook and may be viewed at facebook. com/ Southeastern- TechnicalCollege. The Rick Perkins Award for Excellence in Technical Instruction honors technical education's most outstanding instructors. The award is designed to recognize and honor technical college instructors who make significant contributions to technical education through innovation and leadership in their fields. Instructors are nominated for the Rick Perkins Award by their peers. STC's other finalists for the Rick Perkins Award were Maxine Garnto, Nurse Aide Instructor, and David Standard, Psychology Instructor.
GOAL, a statewide program of the Technical College System of Georgia (TCSG), honors excellence in academics and leadership among the state's technical college students. The purpose of the GOAL program is to spotlight outstanding achievements by students in Georgia's technical colleges and to emphasize the importance of technical education in today's global workforce.
A screening committee of college administrators reviewed each of the instructors' nominations for GOAL and conducted personal interviews with the students. Four finalists were chosen to give a speech and interview with a panel of local business and industry leaders for a winner to be chosen. That panel considered the students' qualities like academic achievement, personal character, leadership abilities, and enthusiasm for technical education.
The GOAL runners- up were Emily Ely, Dental Hygiene student from Emanuel County; Kimbrell Higginbotham, Dental Hygiene student from Appling County; and Paige Murphy, Associate of Science in Nursing student from Toombs County. Local winners will proceed to regional judging in April, which will include students and instructors from the other 21 TCSG's colleges. Nine regional finalists, three finalists from the three regions, will be announced during state competition. A panel of leaders from the business, industry, and government sectors will conduct the interviews. One instructor will be named as the statewide Rick Perkins winner, and one student will be named as the statewide GOAL winner. The Rick Perkins Award winner serves as an ambassador for technical education in Georgia.
The State GOAL Winner, TCSG's Student of the Year, becomes the student ambassador for Georgia's entire technical college system and receives a grand prize of a brand new car provided by Kia Motors Manufacturing Georgia, a statewide corporate sponsor of Georgia's GOAL program.
For more information on STC, visit www.southeasterntech. edu or call (912) 538-3100 or (478) 289- 2200.