Posted on
Evans Wins City Council Ward 2 Race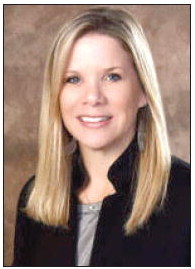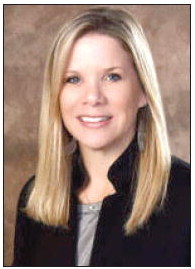 Businesswoman Jennifer Evans won a majority of the votes cast March 16 in a bid for the Ward 2 seat on the Vidalia City Council. She won 79.36% of the 373 votes cast, defeating Carmela Spikes Williams, who won 20.64% of the total.
Evans will be the only female serving on the Council. "I am very thankful for all of the citizens that live in Ward 2 that came out to vote in this special election. It is a privilege and honor to be elected and serve a community that I love. I look forward to working with the Council and continuing their good work," Evans said in a statement issued Monday morning.
Of the total votes cast, 190 were cast in ear­continued from page
ly balloting. Seven absentee ballots were opened Tuesday night at the Toombs County Board of Elections Office in Lyons, and 176 citizens voted in person at the polls on Election Day. There were no provisional ballots cast.
Toombs County Election Supervisor Carrie Alligood certified the votes Friday morning.
Evans is a 1991 graduate of Vidalia High School and 1995 graduate of Georgia College and State University. After returning home from college, she became the owner of a local favorite, Brown's Jewelry. In 2003, she began working for Dot Foods as the HR Manager and currently is working in operations as Transportation Manager.
She has served the community on the following boards: United Way, Toombs- Montgomery Chamber of Commerce, Downtown Vidalia Association, and Vidalia Convention and Visitors Bureau.
She is a graduate of the 2000 Leadership Toombs-Montgomery Class and a graduate of the 2011 Leadership Georgia class. She currently serves as the 20202021 Chair of Leadership Georgia. She has been married to her husband, Lee, for 21 years. They have two children, Rebecca (15) and Chamlee (14), and are members of Vidalia First United Methodist Church.
Evans has said previously of her purpose and qualification for seeking the Ward 2 post, "I truly love the City of Vidalia . . .it is home to me. I want to see Vidalia continue to grow, thrive, and succeed in every area of community development. We have wonderful leadership in our city, and I would like to be a part of the solution of keeping Vidalia moving forward."