Posted on
Bulldog Soccer Playing Strong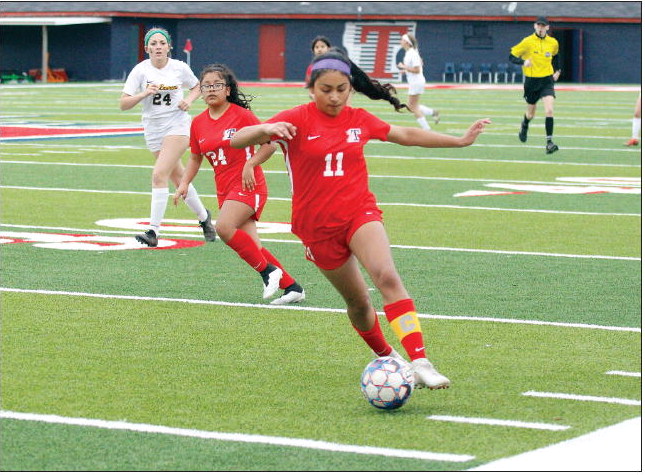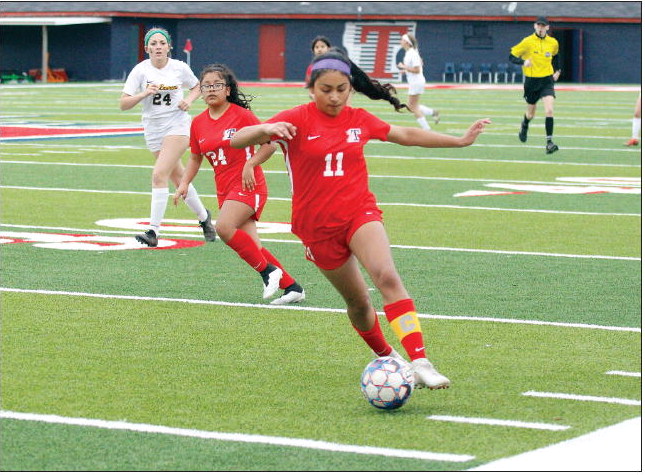 The Toombs County High School soccer teams took on Woodville-Tompkins on Tuesday of last week in Savannah and then hosted East Laurens on Friday in The Pit.
Girls vs. Woodville
The TCHS Lady Bulldogs got another big game from Anyadi Colmenares as she scored both of the TCHS goals in the game. She scored one goal in the first half of the game and then added another in the second half. Ayleen Guzman got an assist on each of those goals. The TCHS defense also had a good game as they kept the Lady Wolverines off the board to get the 2-0 win. Rilyn Fitzgerald was in the net for Toombs and had five saves in the game.
Boys vs. Woodville
The Bulldog boys rolled to a win over the Wolverines as they scored three goals in the first half and added four more in the second half of the game. They allowed just two goals to take a 7-2 win. Omar Aguilar led the way with a hat-trick, finding the back of the net three times. Pablo Castanon added two goals, and Carlos Sanchez and Dawson Harvey each posted a goal.
Girls vs. E. Laurens
The Lady Bulldogs took a tough, 1-0, loss to the Lady Falcons of East Laurens at home on Friday night. East Laurens scored one goal in the game, and it was enough as they kept Toombs from getting into rythum on offense and kept them off the scoreboard.
Boys vs. E. Laurens
In the boys game it was a very different story as TCHS had six different players score as they won the game by the mercy rule, 12-0.
Aguilar again led TCHS, this time with four goals. Uriel Barbosa found the net three times, Harvey posted two goals, and Gustavo Delgado, Jose Leon, and Kenneth Perez all scored once.
The TCHS boys are now 9-3 on the year and are 7-2 in Region play, while the girls are 9-3 overall and are 8-1 in the Region with the loss to East Laurens. Aguilar is in the top 20 in goals in the state with 14 after finding his stride with seven goals last week.
This week Toombs was at Vidalia High School on Tuesday after presstime, and will play next at home on Friday against Southeast Bulloch in a nonregion matchup that begins at 5:00 p.m.