Posted on
Mrs. Nell Hodges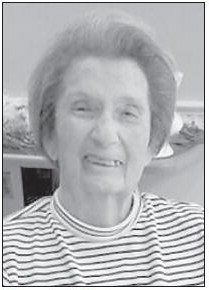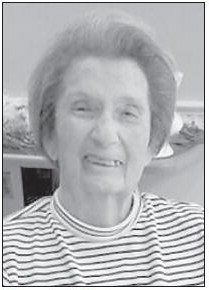 Mrs. Nell Hodges
Mrs. Nell H. Hodges, age 94, of Vidalia, died on Monday, March 8, 2021, at The Oaks Bethany in Vidalia after an extended illness.
Mrs. Hodges was a native of Hardeeville, SC, and lived in Toombs County since 1939. She was a homemaker and volunteered at the Paul Anderson Youth Home since it was founded in 1961. She was a member of First United Methodist Church of Vidalia, where she volunteered in the children's nursery. She was preceded in death by her husband, William Maxwell "Bill" Hodges; her son, William Hodges, Jr.; her parents Richard Hiers and Pauline Pritcher Hiers; 1 sister, Margaret Willbanks; and 1 brother, Richard "Buddy" Hiers.
Survivors include 1 daughter, Bikie Hodges Randall, and 1 grandson, Carson Randall, both of Lyons; 1 great-grandson, Brody Randall; and several nieces and nephews.
A graveside funeral service was held on Wednesday, March 10, 2021, at 3:00 p.m., in Pinecrest Cemetery, with Rev. David Blalock officiating.
In lieu flowers, memorial contributions may be made to the Paul Anderson Youth Home, P.O. Box 525, Vidalia, GA 30475.
Ronald V. Hall
FUNERAL HOME
'Memories, of a Lifetime of Love'