Posted on
Mr. James Ely, Sr.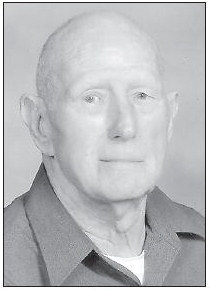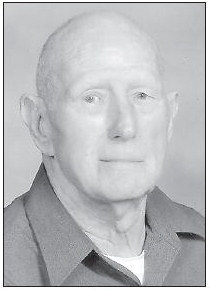 Mr. James Carlton Ely, Sr., age 96 of Soperton, died on Wednesday, March 10, 2021, under the care of Community Hospice in Vidalia.
Mr. Ely was born in Johnson County. His first employment was at the Adrian Saw Mill, followed by working with Ivey Wilson as a mechanic at the Service Station. In the 1960s he joined Adrian Housing as a mechanic, where he worked for over 35 years until he retired in the late 1990s. He was a member of Blackville Church of God, where he was a Deacon and for many years played his guitar at the church. He was preceded in death by his parents, Henry Lee and Lilly Mae Johnson Ely; his wife, Mavel Dean Dickens Ely; and his siblings, Ruby Cannady, H.B. Ely, Barnett Ely, Jimmy Ely, Doris Thigpen and Leland Ely. Survivors include 2 sons, Carlton Ely (Connie) and Bruce Ely, both of Soperton; 2 grandchildren, Kimberly Ely, Soperton, and Kenneth Ely (Brandy), Dublin; 4 great-grandchildren, Gage Mitchell, Charlee Ely, Cole Mitchell, and Jonah Ely; and numerous nieces, nephews and greatnieces and nephews.
Funeral services were conducted on Sunday, March 14, 2021, at 2:00 p.m., at Blackville Church of God, with Pastor Kip Boswell and Pastor Gordon Statum officiating. Interment followed in Harmony Baptist Cemetery.
Pallbearers were Rick Dickens, Chris Dickens, Craig Dickens, Brad Hanson, Jamey Toler and
Wayne Williams. Sammons Funeral
Home in Soperton was in charge of arrangements.