Posted on
Indian Tennis Plays Region Matches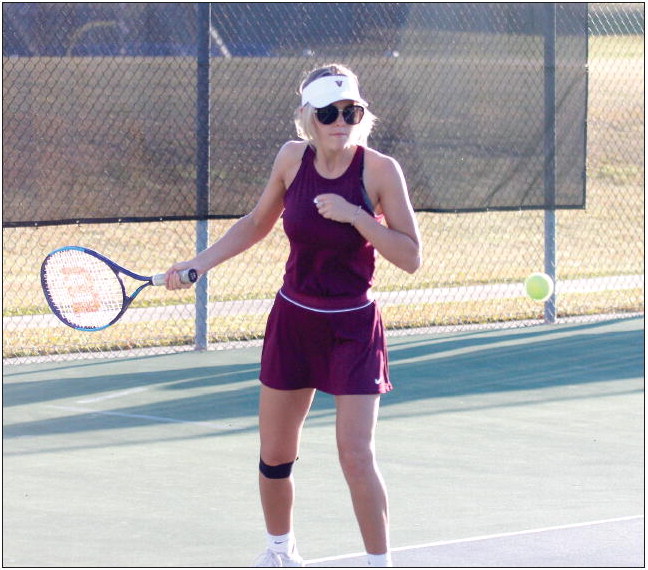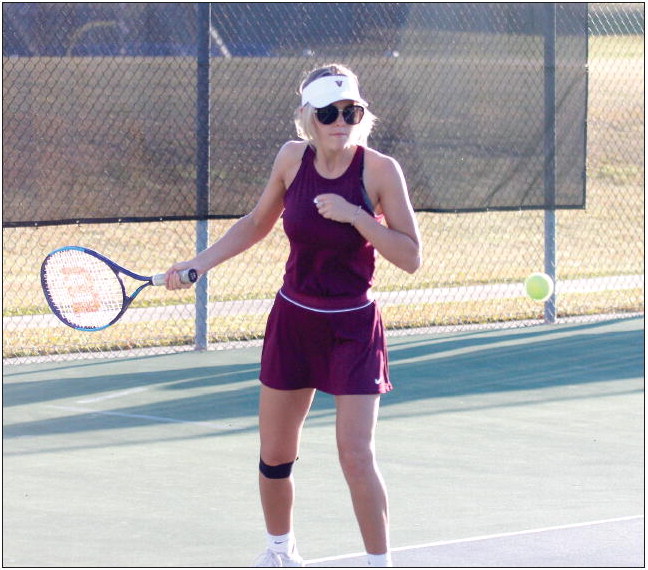 The Vidalia High School Indian tennis teams played two matches last week as they hosted the Tigers of Swainsboro on Tuesday and then took on Jeff Davis on Wednesday.
vs. Swainsboro
The Lady Indians won over the Lady Tigers 5-0. At 1st Singles, Alli Taufmann won 6-1, 6-1. At 2nd Singles, Karle Mc-Donald won 6-3, 7-6 (TB). Bess Wilcox won 6-1, 6-1 at 3rd Singles. Madali Winn and Jesslyn Collins won at 1st Doubles, 6-0, 6-1, and at 2nd Doubles Emma Beck and Emma Vinson won 6-0, 6-4.
The boys team came close in each match, but only Sukumar Paidi and Jameson Rolen were able to secure a win at 2nd Doubles (6-2, 6-2).
vs. Jeff Davis
The VHS Lady Indians lost a close one 2-3 to Jeff Davis Wednesday night bringing their Region record to 2-1 and 7-3 overall. Victories for the ladies came from the 1st Doubles team of Collins and Winn, who won the first set 6-1, dropped the second 5-7, but came back to win the tiebreaker 10-4. Emma Beck and Emma Vinson at 2nd doubles also won defeating their opponent in two sets 7-5, 6-1.
The Boys lost 0-5 but played a number of close matches. They are now 1-2 in Region play.
This week VHS was at Bacon County on Tuesday after presstime, and isn't scheduled to be back in action until next week.