Posted on
Summary for 8th Week of 2021 Session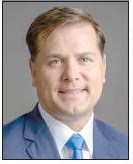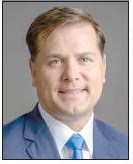 During the eighth week of session, which began on Monday, March 1, we spent time reviewing legislation in our committees and on the House floor. Here you will find a brief overview of different House Bills that were voted on this week.
Budget:
HB 81 is the FY 2022 State Balanced Budget that reflects a 5.2% increase over FY 2021 with increases in Education and Health and Human Service to expand mental health and crisis intervention services; access to healthcare; and salary increases for critical positions. I voted Yes and it passed 136-31.
Election Integrity:
HB 531 is a comprehensive bill to change election laws and create a Fair, Accessible, Secure and Transparent process. This bill was a large focus of this year's session. I voted Yes and it passed a partisan vote of 97-67.
Economic Development:
HB 593 is a bill to provide tax cuts on GA state income tax. I voted yes and it passed 171-0.
HB 587 is a bill to stimulate economic development and encourage job creation within the state. I voted Yes on this bill and it passed.
HB 587 is a bill to promote growth and expansion of aerospace within the state. I voted Yes and it passed 157-14.
HB 586 is the GA Economic Recovery Act of 2021 that is used to attract additional jobs to the state. Since 2012, it has created 8,700 jobs. I voted Yes and it passed 164-6.
HB 451 as a result to COVID and canceled orders this bill allows manufactures a one-time tax break on finished goods. I voted Yes and it passed 159-0.
HB 328 is a bill that helps to encourage the expansion of rural broadband internet by reducing right-of-way fees through municipalities. I voted Yes and it passed.
General Law:
HB 44 is a bill to keep GA on Day-Light-Savings-Time. Most states in the Southeast US have passed similar bills. I voted Yes and it passed 112-48.
HB 94 is a bill requested by the US Postal Inspector to make porch piracy of packages a felony and assign offenses. I voted Yes and it passed 101-67.
Education:
HB 32 is a bill to create a tax credit for the purpose of teacher recruitment in rural areas. I voted Yes, passed unanimously.
Gambling:
HR 184 is a resolution to provide a constitutional amendment to vote on horse racing. I voted No and this resolution did not pass in committee 4-15.
Healthcare:
HB 605 allows the use of recording devices in nursing/personal care facilities with consent from the patient and any roommate. This was a difficult bill to vote on due to the intrusive nature of it. I voted Yes and it passed 95-69.
HB 369 expands Physician Assistants (PA) and Advanced Practice Registered Nurses (APRN) prescription capabilities. This bill should help to lower health care costs. I voted Yes and it passed 143-12.
Environmental:
HB 647 requires coal-ash storage areas to be monitored for 50 years and the reports made public. This is a controversial issue in the state. I voted Yes and it passed.
We recently learned that our final day of session will be on Wednesday, March 31. With the end quickly approaching, we will continue to work diligently. Monday, March 8, is Crossover Day, which is the final day that a bill can be passed. After Crossover Day, we will begin to consider Senate bills that have already been passed by the Senate. Please reach out to me if you have any questions or concerns. My capitol office number is 404-656-0116 and you can reach me directly via email at [email protected] As always, thank you for allowing me to serve as your representative and I look forward to seeing you soon.
As the State Representative for District 149, Robert Pruitt serves Dodge County, Telfair County, Wheeler County, Cadwell, and Hazlehurst. During the second week of the 2021 Legislative Session, Rep Pruitt was appointed to serve on the Industry and Trade, Economic Development, and Small Business committees for the next two years. Robert and his wife Kelly have been long time residents of Eastman.
By Rep. Robert Pruitt (District 149)