Posted on
Seasonal Events Gear Up in Lyons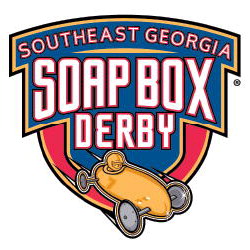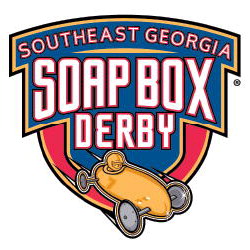 A busy spring season is shaping up in Lyons—welcome news for those yearning to get outdoors, greet neighbors and support local competitors. Members of the Lyons City Council, which met March 2, received a report from Daphne Walker, Lyons Main Street Director, about several events scheduled in the coming weeks. This will be the 29th year Lyons has hosted the Southeast Georgia Soap Box Derby. The Derby Scholarship Pageant will be held April 3 at Southeastern Tech. Trial runs for the Derby continued from page
are slated for April 17 and the Derby will be held on May 1 at Partin Park. The just for fun SuperKids Race and Run What You Brung race will precede the Derby on April 30.
Rally Races will be held August 28 and 29, November 20 and 21 and January 15 and 16. Sponsors for the pageant, race cars and the Derby are being sought. Call the Main Street office at (912) 526-6445 for more information about the Derby, or go to https://lyonsmainstreet. com/southeastgeorgia- soap-box-derby/.
Even though the 2021 Tales from the Altamaha production has been canceled, a new springtime event will encourage outdoor socializing. After introducing a ribeye grilling contest during the 2020 Real Squeal, Lyons Main Street will repeat the event as a Ribeye Ramp-up, sanctioned by the Steak Cookoff Association, on May 8 and 9 at Partin Park.
Cook-off competitions will include a Double Steak Contest both days, an Anything Soup Ancillary Contest on Saturday and a Chicken Wings Ancillary Contest on Sunday. Steak plates will be sold to the public on Saturday. Entry fee per steak contest is $150, and $50 for each ancillary contest. The top steak payout will be $1,000. Top honors in the ancillary contest will be $250.
Walker shared two highlights from a 2019 Toombs County Economic Report for tourism. The report stated that "Each Toombs County household would need to be taxed an additional $383 per year to replace taxes generated by tourism economic activity." The report also noted, "The 2019 unemployment rate in Georgia was 4.9%, but without the jobs supported by the tourism industry, it would have been 8.9%." Walker concluded, "The little pieces of tourism activities that we do make a difference." Chamber of Commerce and Development Authority Director Michele Johnson reported that the Toombs County Workforce Strategy Project, facilitated by the Carl Vinson Institute of Government (CVIOG), will begin project work with the Steering Committee on March 30 and 31. This planning process will involve key business, community, and education stakeholders. Mayor Willis NeSmith is a member of the Steering Committee. A public hearing will be held in the Lyons City Council Chambers on April 6 at 5:30 to address concerns about water rate adjustments for 2021, 2022 and 2023. This hearing will occur before the next regular Council meeting at 6 p.m.