Posted on
Obituaries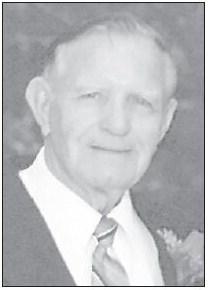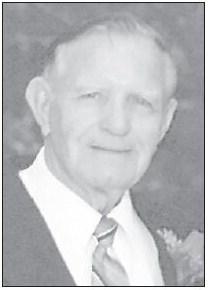 Mr. Clyde Ricks
Mr. Clyde L. Ricks of Adrian died on February 28, 2021. Mr. Ricks was born in Adrian. He was the founder of C.L. Ricks & Sons Mirror and Glass Company, which he managed until his retirement. He was preceded in death by his wife, Flossie Ricks; his parents, Horace Kennon Ricks and Ida Lee Curl Ricks; and 7 siblings. Survivors include his children, Linda Ricks-Jones (Wayne) of Macon, and sons Ronnie and Kennon (Wendi) Ricks of Adrian; 6 grandchildren, Michele Jones Burgess (Jay) and Michael W. Jones, Jr. (Heather) of Culloden, Jeremy Ricks (Kelly) of Swainsboro, Nikki Ricks Williams (Talon) of Statesboro, Kaley Ricks of Adrian, and Kyle Ricks of Swainsboro; and 10 great-grandchildren, Lindsay Marie Burgess, Madelyn Grace Jones, Hannah Catherine Jones, Leah Denise Jones, and Michael W. Jones III of Culloden, Nash Ron Ricks and Alba Marie Ricks of Swainsboro, Cam Michael Williams and Brynn Williams of Statesboro, and Kenli Brooke Anderson of Adrian.
Funeral services were conducted on Thursday, March 4, 2021, at 2:00 p.m., in the Williams Chapel of Sammons Funeral Home, with Rev. David Oliver of Adrian Baptist Church officiating. Interment followed in Ricksville Cemetery.
Pallbearers were Larry Sumner, Randall Whitaker, John Page, Wayne Foskey, Justin Johnson and Kevin Moore.
If so desired, the family requests that instead of flowers, contributions be made in "Mr. Clyde's" and "Miss Flossie's" memory to Adrian Baptist Church, P. O. Box 293, Adrian, GA 31002.
Sammons Funeral Home in Soperton was in charge of arrangements.