Posted on
Mrs. Linda Fowler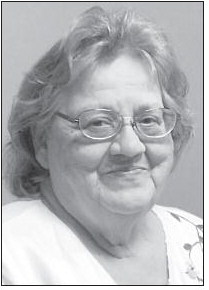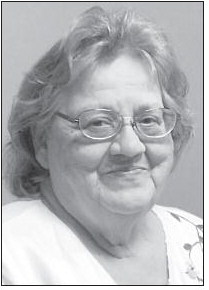 Mrs. Linda Fowler
Mrs. Linda Durden Fowler, age 69, of Uvalda, died on Saturday, March 6, 2021, at her home after a sudden illness. Mrs. Fowler was a lifelong resident of Montgomery County and was a 1969 graduate of Montgomery County High School. She worked for many years as Assistant 4-H Director for Montgomery County Extension Service, Montgomery County Probate Judge's Office, and Montgomery County Board of Education. She was a member of Lott's Creek Church of God. She was preceded in death by her parents, Marcus Durden and Mamie Ruth Lawrence Durden; 1 son, Tony Fowler; and her former husband, Horace Fowler. Survivors include 2 sons, Nathan Fowler of the Long Pond Community, and Leslee Fowler and Christi Thompson of Uvalda; 4 grandsons, Cole Thompson, Drew Fowler, Lake Fowler and Lige Fowler; her former daughter-inlaw, Suzie Mobley Fowler; 4 sisters, Carolyn Durden McCall and husband Randon of Mt. Vernon, Mattie Durden Johnson and husband Kenneth of the Rock Springs Community, Tricia Durden Sanders and husband Doye of Long Pond, and Kathy Durden Allen of Vidalia; 1 special friend, Alvie Holton of Uvalda; and numerous nieces and nephews.
A graveside funeral service was held on Tuesday, March 9, 2021, at 3:00 p.m., in the Walker Cemetery near Alston, with Bishop Gilbert Wommack officiating.
Pallbearers were Kelly Willhite, Craig Smith, Chris Osborne, Robbie Johnson, Lewis Owens and Francis Sanders.
Those desiring may make memorial contributions to American Cancer Society, 4849 Paulsen St., Suite 102, Savannah, GA 31405, or St. Jude Children's Research Hospital, 501 St. Jude Place Memphis, TN 38105 or by visiting their website at stjude. org.
Ronald V. Hall
FUNERAL HOME
'Memories, of a Lifetime of Love'