Posted on
Mrs. Courtney Flanders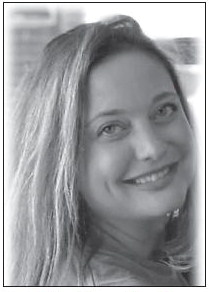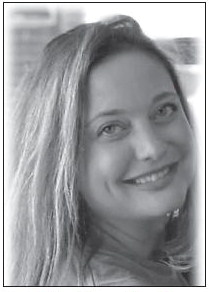 Courtney Virginia Flanders was born September 19, 1975, in Savannah, Georgia, to Dorsey Flanders and Glenda Jacobs. Courtney was an amazing spirit who, with her infectious smile and enormous heart, made everything and everyone she encountered brighter. In her youth, Courtney earned a degree in Psychology from Mercer University in Macon. While at Mercer, Courtney served as a research assistant to the psychology department and was a published coauthor on multiple papers. Upon graduation, Courtney continued her education at Emory University in Atlanta, graduating in 2004 with a Masters of Medical Science in Anesthesiology as a Certified Anesthesiologist Assistant. Anesthesiology Associates of Gainesville was not just where Courtney found employment, but also where she found a home and extended family. She cherished the friendships and love she received from the hospital community, surgery centers, and medical staff. Courtney was an amazing daughter, friend, mother, and wife. She was an unstoppable force as a mother, attending soccer games, practices, theater and choral performances and enjoying all the life lessons and perks of motherhood with her two greatest accomplishments, Essie (15) and Belle (13). Her ability to place the lives of her children first, even with the demands of her career, is just one example of her unwavering love for and commitment to her children. Courtney's love of all things water, the beach and deep-sea fishing, is an appreciation she passed on to her daughters, but she equally enjoyed a leisurely day of snuggling and scary movie marathons with her girls. Courtney and Dan met many years ago at Northeast Georgia Medical Center as Operating Room colleagues. Their obvious chemistry and love came easily as it was based upon many years of true friendship. They married in April 2018, and Courtney expanded her family with "bonus children" Ellie (10) and Rocco (9). She was the glue which blended a family, four loved children and many grandparents, aunts, uncles and cousins. The tragedy of their untimely deaths is a blow felt throughout this community. Courtney will be deeply missed by the boards she served upon, her church family at Corinth Baptist Church, her children's school where she volunteered, her Gainesville medical family, her family and friends spanning from Gainesville to Savannah to Vidalia. She is preceded in death by her maternal grandparents, Pierce E. "Bo" Robinson and Eleanor B. Robinson; paternal grandparents, Hugh Dorsey Flanders, Sr., and Georgia L. Flanders; brother, Hugh Dorsey Flanders III; joined in death with her husband, Daniel Allan Delnoce, and brother-in-law, Matthew Delnoce. She is survived by her mother and father, Hugh Dorsey Flanders and Glenda Jacobs; daughters, Sara Claire (Essie) Cummings and Isabelle Hope (Belle) Cummings; uncles, Don (Stephanie) Flanders and Robert (Melody) Robinson; aunt, Terri Robinson Kennedy; cousins, Gordon (Kelsey) Kennedy, Amanda (Rusty) Robinson Morris, and Chloe Morris; brother-in-law, Kenny (Niki) Delnoce, bonus children, Ellie Lorraine Delnoce and Rocco Allan Delnoce; and mother-inlaw, Laura Delnoce.
Visitation for both families was held Monday, March 8, 2021, between 11:30 a.m. to 1:30 p.m. at Memorial Park Funeral Home. Funeral services were held following visitation Monday, March 8, 2021, at Corinth Baptist Church at 2:00 p.m. with the Reverend Chris Swan officiating. To view online please follow this link https://vimeo. com/520116444. In lieu of flowers, donations in Courtney's honor may be made to the Humane Society of Northeast Georgia or FAITH women's shelter in Clayton, GA.
Due to Covid-19, the family requested that everyone attending the visitation and service wear a mask and adhere to social distancing guidelines. Memorial Park Funeral Home, 2030 Memorial Park Road, Gainesville, GA 30504 was in charge of arrangements.
Full Paid Obituary