Posted on
ask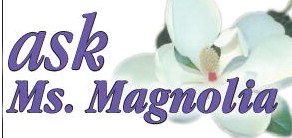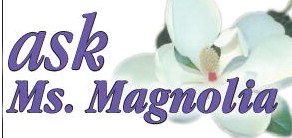 If you have a question for Ms. Magnolia, please mail it to P.O. Box 669, Vidalia, GA 30475, or e-mail to [email protected]
Letters have been edited for length and clarity.
Ms. Magnolia
Dear Ms. Magnolia, As a young person, I was very concerned about keeping my body in good shape. As I got older, I began to gain weight, and I discovered that some of my own morning activities were keeping me from being my best. There are some things that now help to keep me in better physical, mental, and emotional shape that I would like to share.
First, I keep a regular sleeping schedule and don't oversleep. When I get up, I have a morning glass of cold water. Then I exercise for 15 to 30 minutes, usually stretching exercises, in outside sunlight whenever possible for increased energy and a more positive attitude. After that I sit, take deep breaths, and meditate or read a devotional for 15 minutes.
Before I take a shower and get dressed, I weigh myself and record my weight each day. Then I fix myself a
healthy breakfast which might be oats, shredded wheat, or whole wheat bread; some fruit such as apples, blueberries, or bananas; and some dairy such as yogurt or chocolate milk.
I don't check my electronic devices for emails or Facebook or Twitter until after I've done all my morning routine and am really ready to face the day. There is a link between checking electronics and stress, and who wants to start the morning off stressed?
I just thought someone else might be able to improve their health by sharing what I have learned over the years. Monica
Dear Monica, Thank you for sharing.